Various methods are available for importing videos into TouchTheVideo application.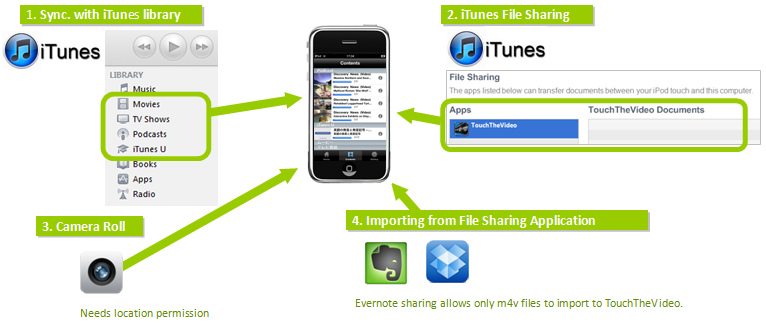 Sync. with iTunes library(Movies, TV Shows, Podcasts, iTunes U)

TouchTheVideo supports the same importing method as the standard "Videos" application to import videos in your iTunes library.

iTunes File Sharing

Just put your PC video files into iTunes file sharing to import to TouchTheVideo.

Camera Roll

TouchTheVideo supports videos in Camera Roll so that you can instantly start playing back what you shoot with your camera on iPhone/iPod/iPad.

Importing from File Sharing Application(Dropbox, Evernote and more)

You can playback videos with TouchTheVideo from "open in…" function of file sharing application.