On the iTunes application, click the connected iPhone/iPod/iPad device (just called iPhone in this section).

Select "Apps".




Drop your video files into the "TouchTheVideo Documents" so that the files will be synchronized with your iPhone.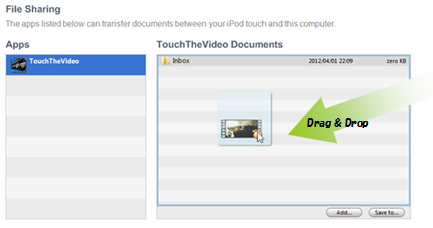 The files copied to the iPhone instantly get ready for playing back with the TouchTheVideo.