You can download the Dropbox application from https://www.dropbox.com/downloading.
---
Notes
Explanation described in this section is based on Dropbox ver.1.4.6 as of Apr.8th 2012. Future version up of Dropbox may change the situation.

---
After installing, double-click the Dropbox icon on your desktop. (If there is no Dropbox icon, go to start menu and launch the Dropbox.)




Dropbox shared folder is shown. (When you use the Dropbox for the first time, register new account first.)




Copy your videos into this shared folder.




Then, launch the Dropbox on your iPhone and login with your account.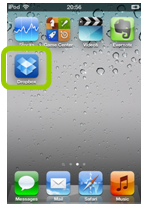 The Dropbox shared folder is shown, then tap the video you would like to play and press the favorite button at the center bottom on the iPhone screen so that the Dropbox starts downloading the video into your iPhone.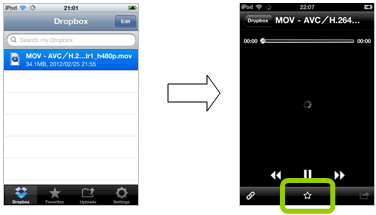 To see the download progress, tap "Favorites" button.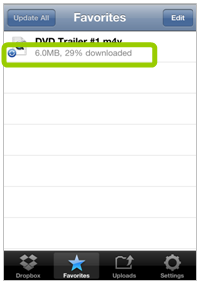 Tap the export button which will be enabled after finishing downloading the video into iPhone.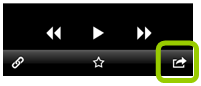 Select the "TouchTheVideo" from the application list, then the TouchTheVideo starts to playback the video.