Tap the "Adjust Colors" item to display the Adjust Colors panel.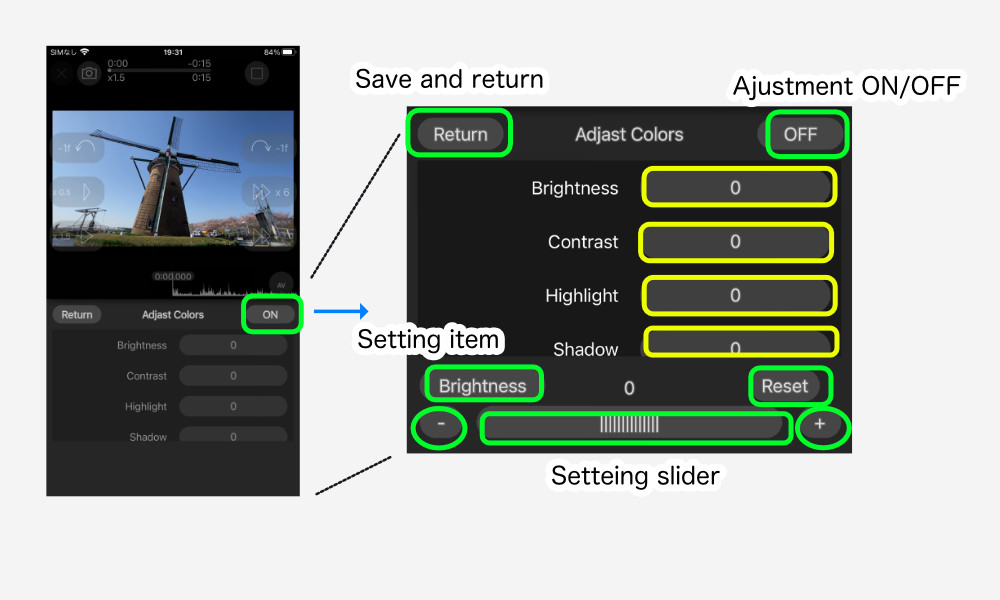 Tap the "ON" button to activate the adjustment.
Touching the numeric buttons further changes the display of the setting item, and the setting for that item can be set using the setting slider, fine-tuning -, fine-tuning +, reset, and so on.
Adjustment items include brightness, contrast, highlight, shadow, saturation, and hue.
When adjustments are complete, use "Back" to return to editing.