When you open the Pan and Zoom settings, you will see a list of keyframes.
A keyframe at time 0 is registered as the default setting.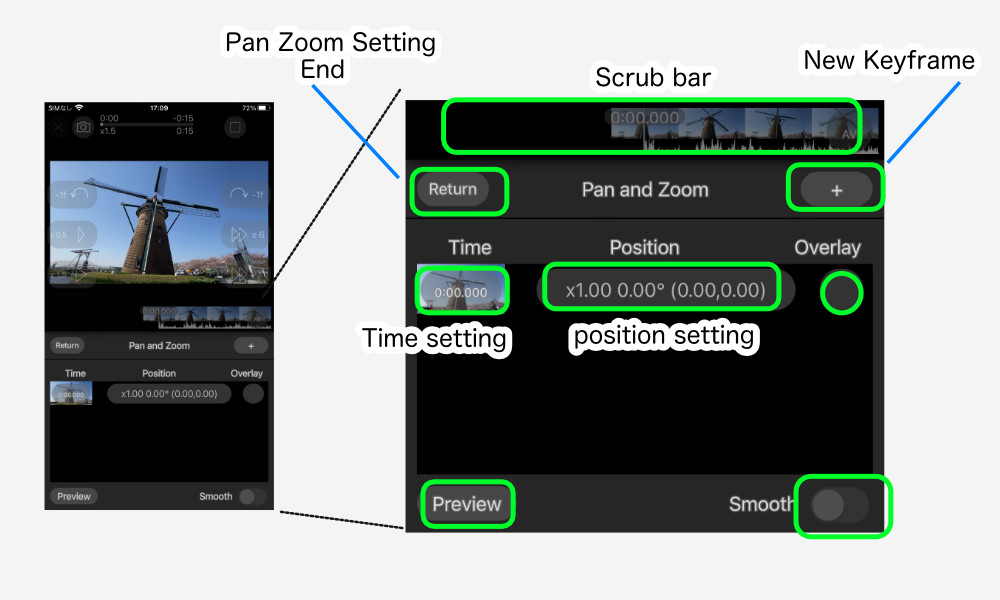 Time
Key frame time
Position
Zoom magnification, angle, and offset are displayed.
"x1.00 0.00° (0.00,0.00)" is the initial value and has not been changed.
Position Change
Touch the position to display the pan/zoom setting panel.
Zoom magnification, angle, and position can be set on this panel.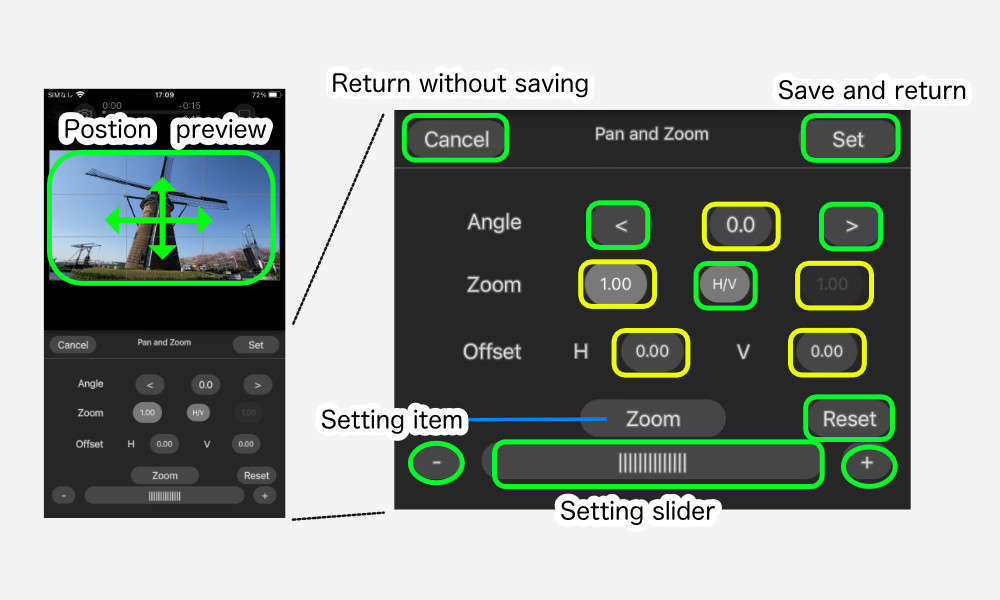 Touching the yellow number buttons changes the display of the setting item, and the setting for that item can be set with the setting slider, fine-tune -, fine-tune +, reset, etc.。
Zooming and offsetting can be performed by touch on the position preview screen.
Angle
The "<" and ">" buttons are for 90° rotation.
Zoom
Tap the center "H/V" button to set the horizontal and vertical magnification independently.
After adjustment, press the "Set" button to return to the list screen.
"Cancel" discards the settings on this screen and returns.
Add keyframes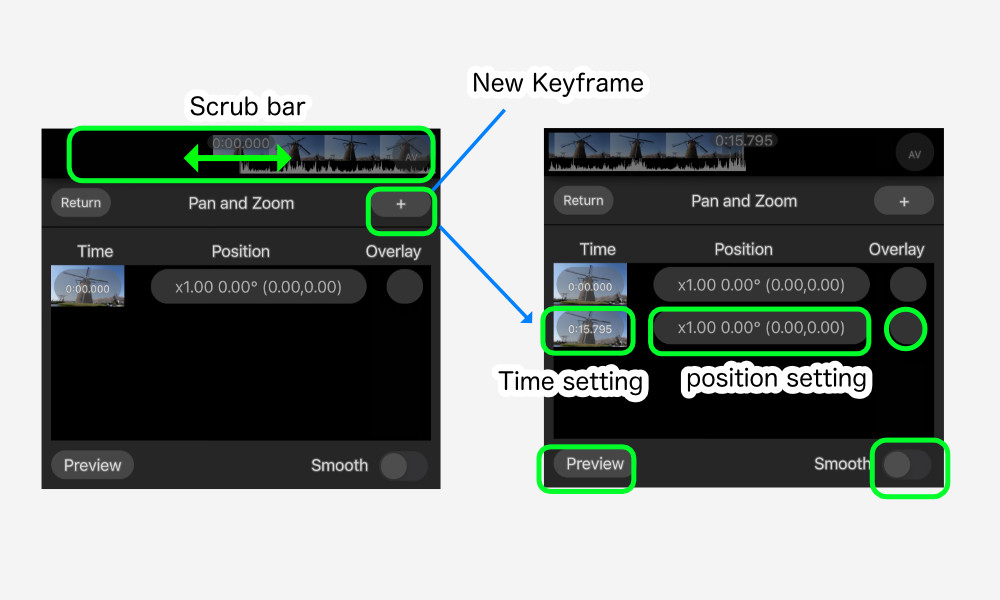 Use the scrub bar or playback controls to move to the time you want to add the keyframe.
The "+" button adds a new keyframe.
The position values are copied from the previous keyframe time by default.
Position change
Set as in the previous description.
Change Time
Tap the time display to enter time setting mode.
Move the time by scrub bar or other means.
The time is indicated as "Set" and tapping this "Set" completes the change.
Overlay
When the Overlay button is checked, the image of that keyframe is displayed semi-transparently.
Smooth
When this check is unchecked, position transitions between keyframes change linearly, but when checked, they change smoothly between keyframes.
Preview
You can preview the settings. Tap again to stop.
The preview here does not play back as smoothly as the actual output video.
Please use this as an approximate guide.
Delete keyframe
Slide the list item to the left to display the "Delete" button.
Tap the "Delete" button to delete that keyframe.