Connect your iPhone/iPad/iPodTouch (hereafter referred to as iOS device) to your Mac.
Open File menu > New Finder Window.
Select the connected iOS device from the left sidebar.
Select "File" from the device contents list.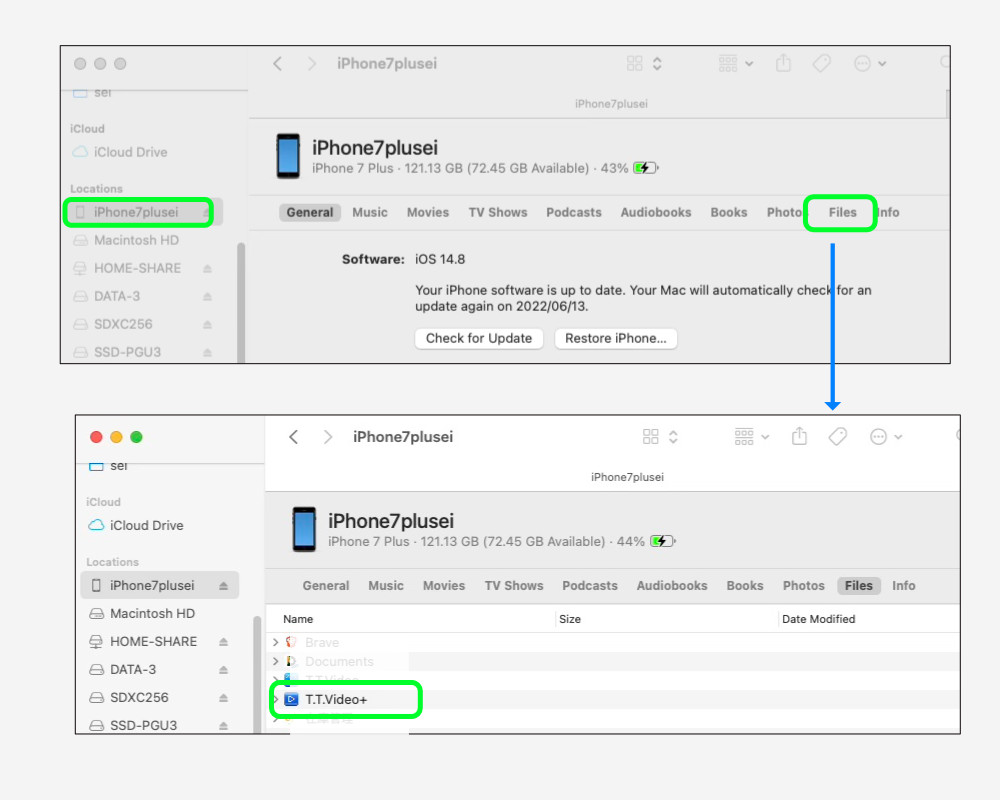 Tap ">" on the left of T.T.Video+ to see the list of files in the T.T.Video+ file folder.
You can drag and drop files and folders from other folders into this area.
You can also drag and drop files from the T.T.Video+ file folder.