Open the iTunes application.
Connect your iPhone/iPad/iPodTouch (hereafter referred to as iOS device) to your Windows.
A small device icon will appear to the right of "Music." Click on that icon.
The device backup and other screens will appear. Select "File Sharing" on the left sidebar.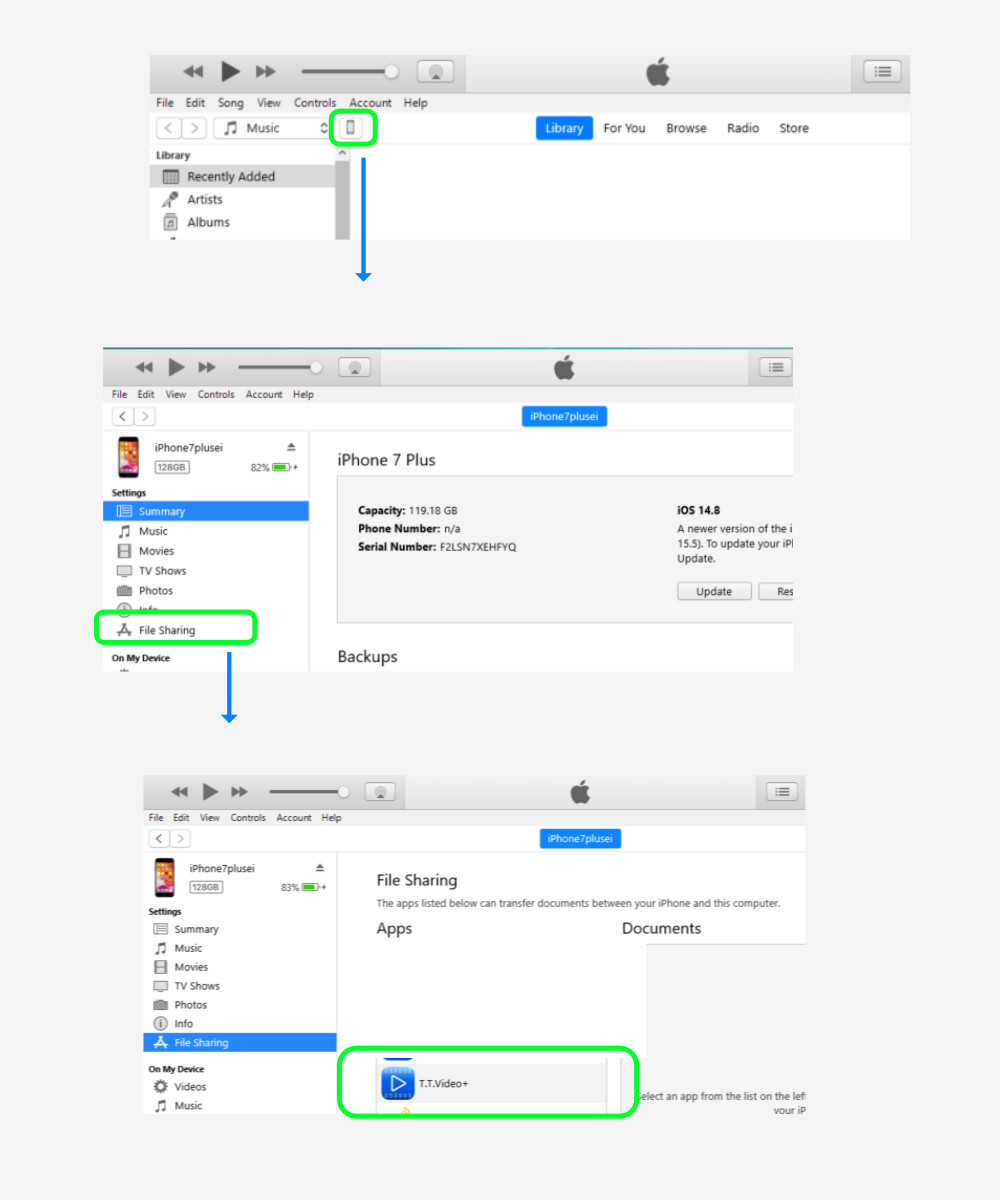 When you select T.T.Video from the App list in File Sharing, a list of files in the T.T.Video+ file folder will be displayed.
Files and folders can be copied to this area by dragging and dropping them from the disk top, etc.
You can also drag and drop files from the T.T.Video+ file folder here.