You can search for content titles, tags, etc. within each listing.
(From ver. 1.6)
Search Method
Select "Search" from the top right function menu of the list.
Enter search words in the search box.
You can perform an AND search by entering multiple words separated by spaces.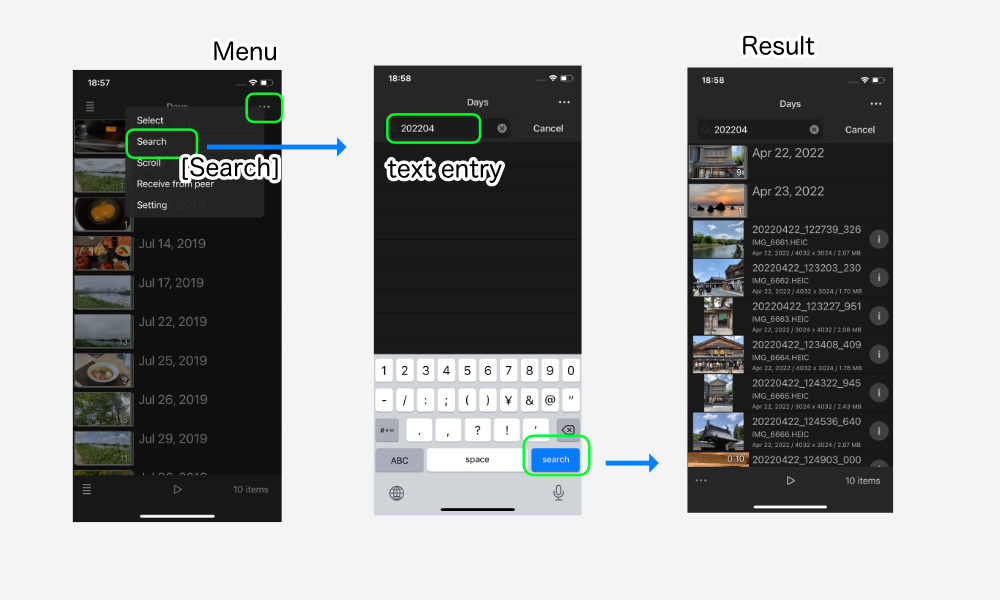 Search target
File Folder and Private Folder
Search contents and folders in the hierarchy below for each folder unit.
"Photos">Daily
Searches all referenced content and groups.
Photos">by group list
Searches content within each group.
Search Items
Contents
Title
File name
Tag
Memo
Creation date (search as YYYYYMMDDHHmmss characters)
Group
Folder name/li>
Group memo