This page describes the common features of the Video Viewer and Photo Viewer.
Screen Display Mode
Tap the center of the screen to switch between three display modes.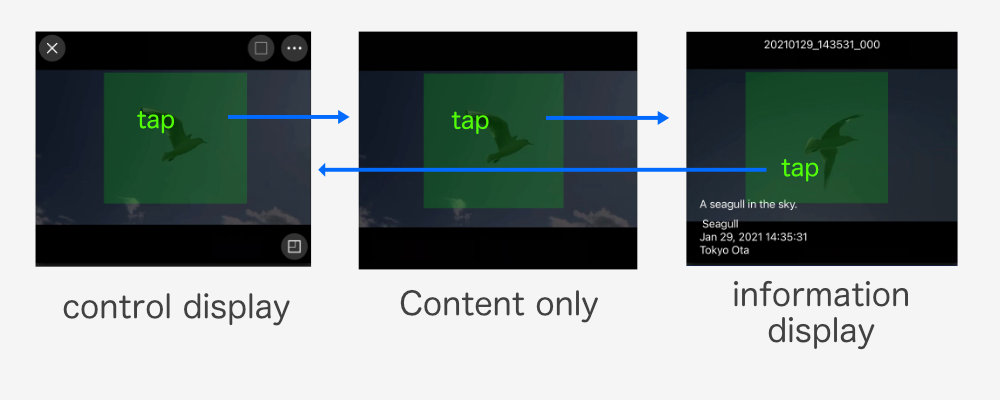 control display
This mode indicates the position of control buttons, etc.
These controls are also hidden in other modes, but they are still operational.
Content only
This mode displays nothing but content.
information display
Displays title, memo, tags, creation date and time, and shooting location.
Common Controls
Although the types of controls vary depending on the type of content, common controls are described here.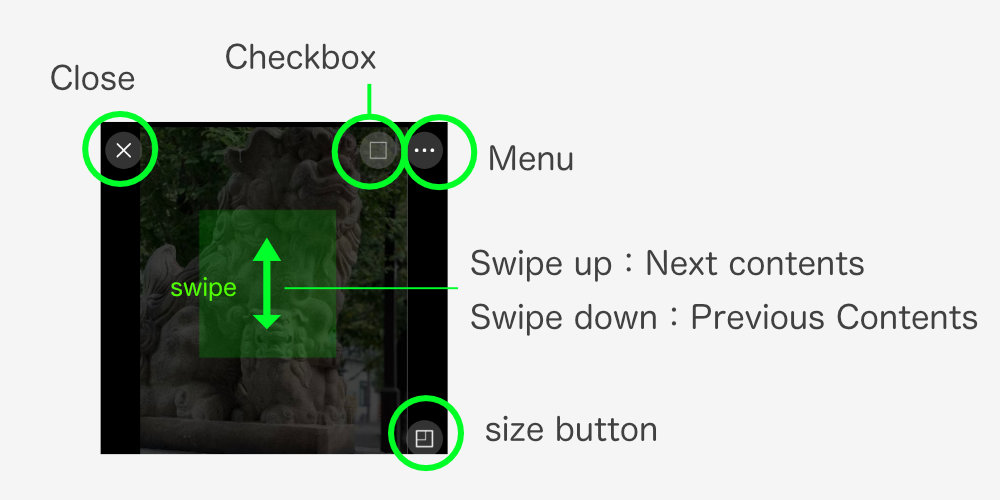 checkbox
Touch to turn the check mark on and off.
size button
Touch to switch between full screen and list view.
When the list is displayed, the size can be adjusted by dragging.
Two-finger operation
The following functions can be used with a two-finger operation of the center section.
pinch in/out
Image reduction/enlargement
movement
Movement of display position
Two-finger tap
Switches the fit mode.
It can also be used as a function to return to standard size when enlarged, reduced, or moved.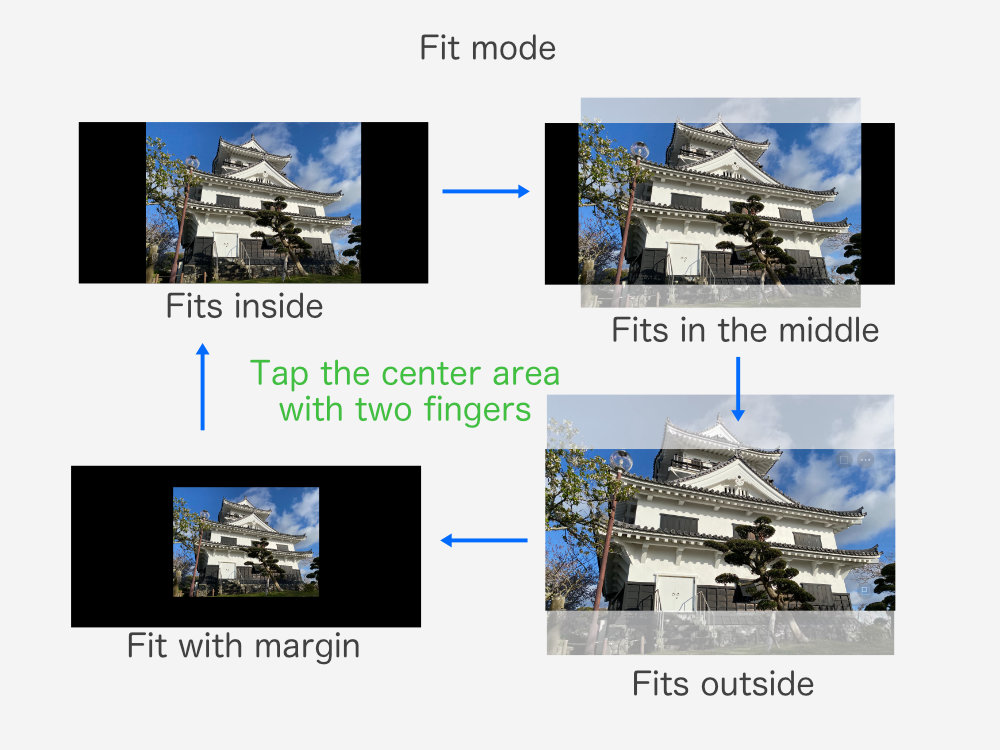 Fits inside
Displays the entire content within the display area.
Fits in the middle
Shown in sizes between "Fits inside" and "Fits outside".
Fits outside
The display will be shown in a size that fills the display area. A portion of the content will be clipped. You can tilt the device to scroll through the invisible parts.
Fit with margin
Display inside the display area, avoiding the upper and lower time bars and scrub bars.