Touch The Video new version v2.6 has been just released in the App Store.
Only a pay edition is released ahead. Please soon wait for a free edition a moment.
The change point is as follows.
Added "Menu Mode" setting so the menu state can be maintained.
"Player Settings">"Display Options">"Menu Mode"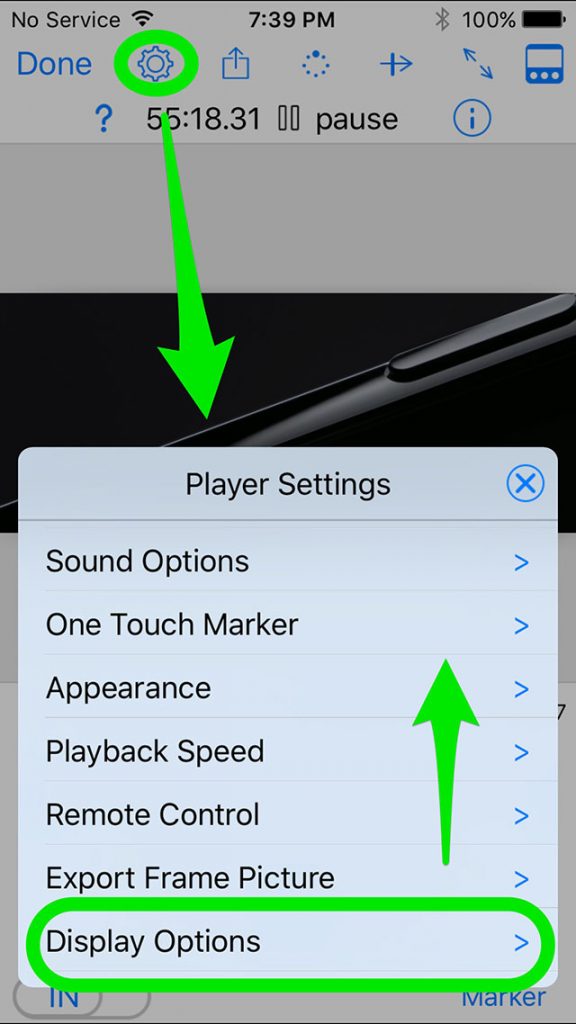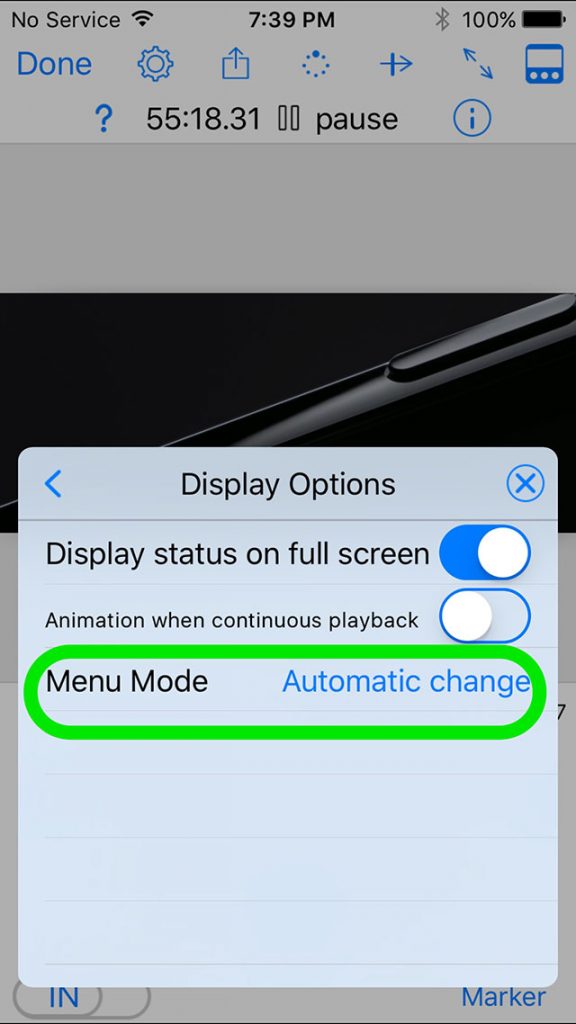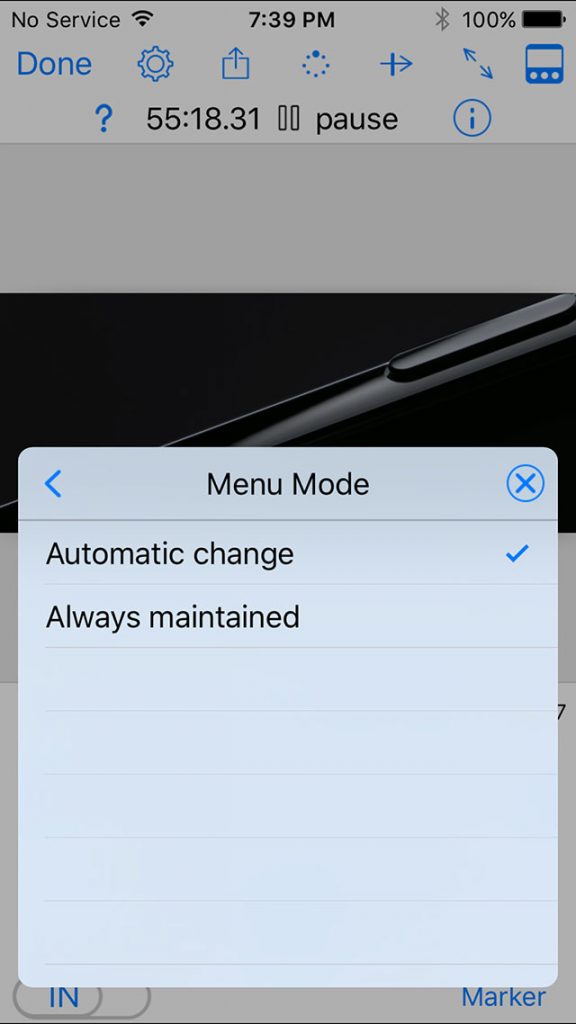 Automatic change
iPhone : When starting and rotating, if screen is portrait mode, it changes to menu on.If screen is landscape mode, it changes to menu off.
iPad : When starting, it changes to menu on. When rotating, it maintained the menu mode.
Always maintained
iPhone/iPad : When starting and rotating, it maintained the menu mode.
Added "Display Information" setting so it's possible to indicate video information on the player.
Title, duration, resolution and a frame rate can be indicated.
example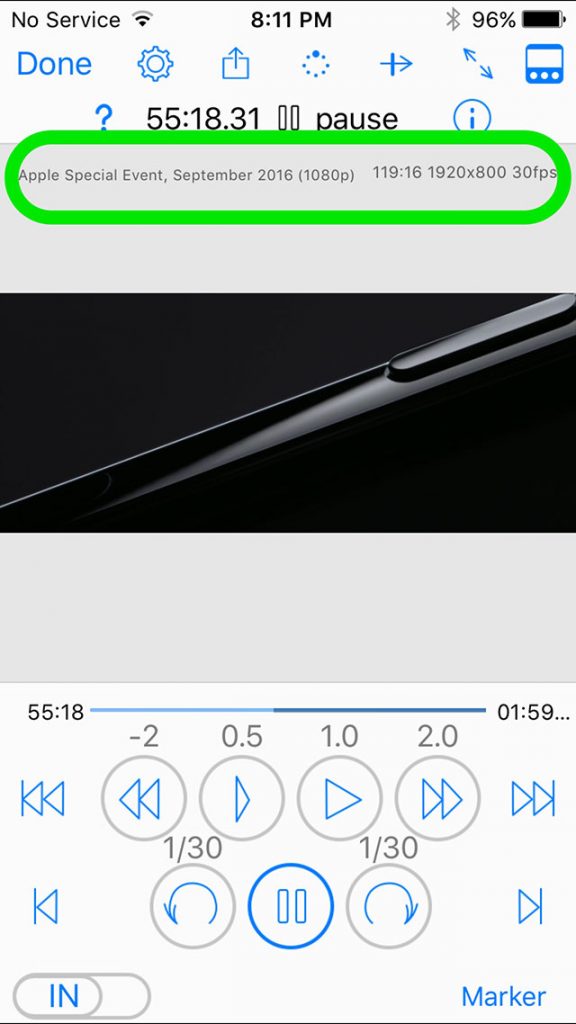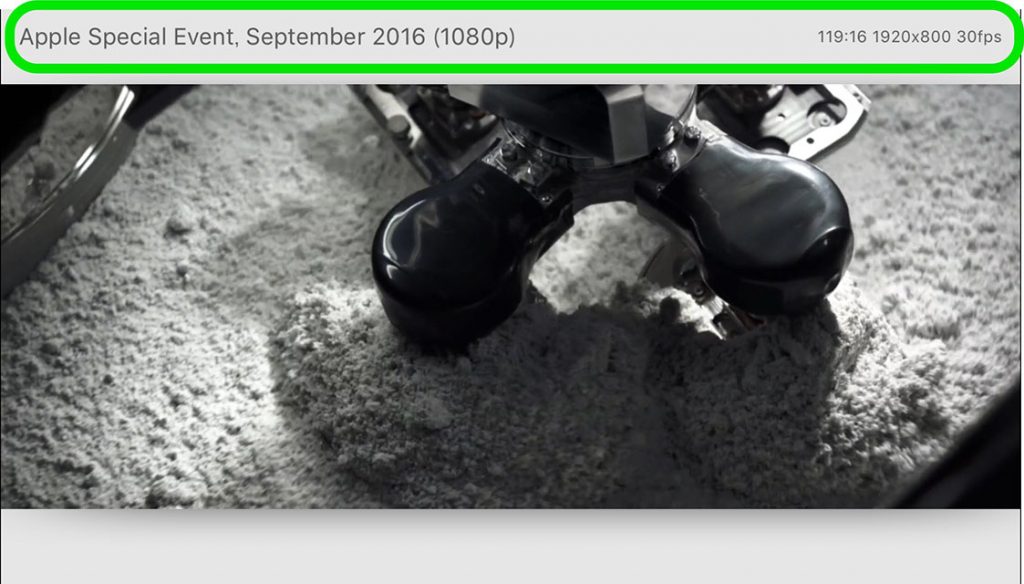 Added duration label to marker icon.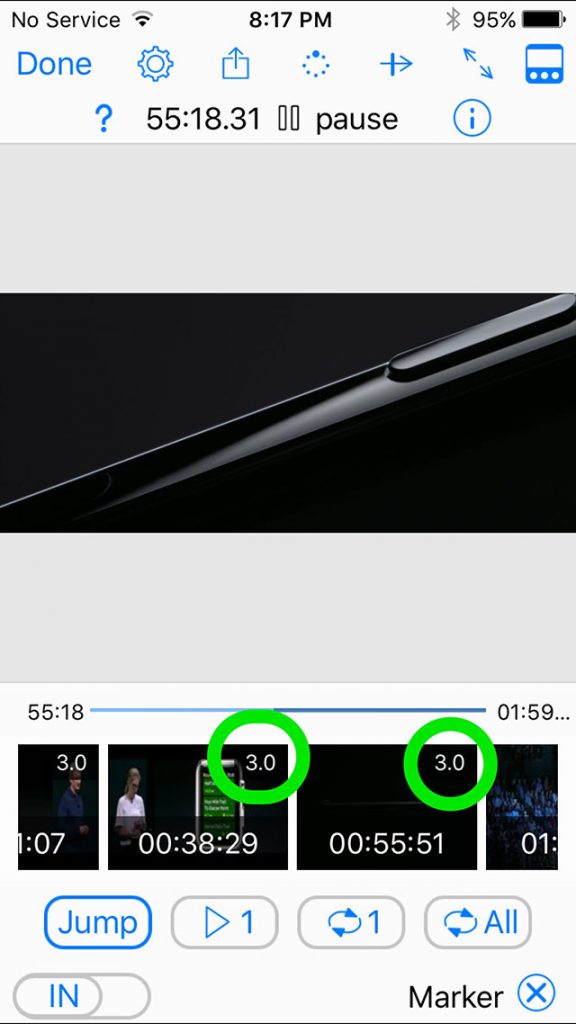 Responded to connect and disconnect External Video Out in the player.
Added "Screen Off Timer" function while External Video Out.
"Setting"tab >"EXTERNAL VIDEO">"Screen Off Timer"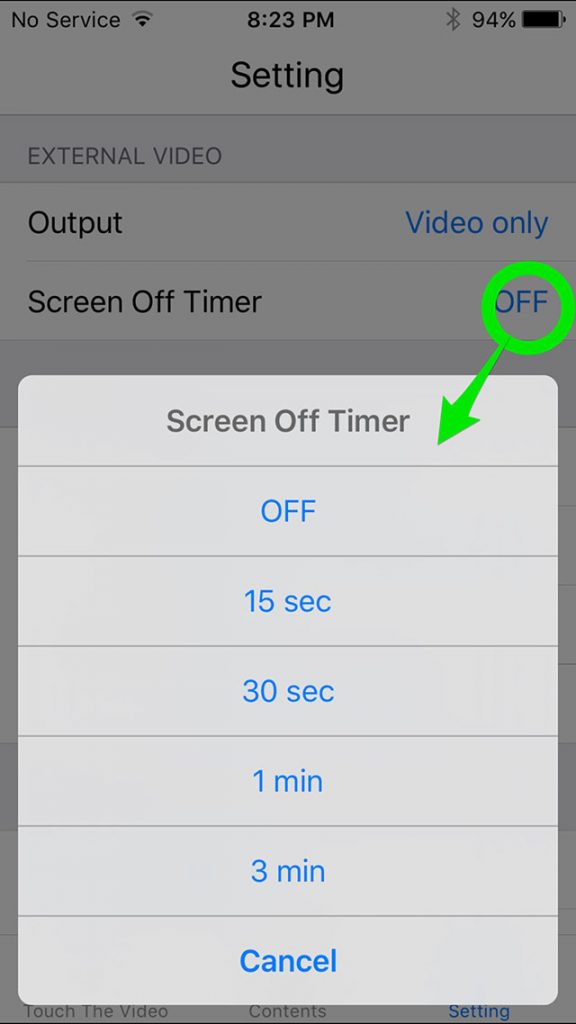 When operating nothing while it's set time, a screen of iPhone becomes dark.
It's possible to make the screen dark and play continuously.
(note)It's invalid function when "Output" setting is "Always(mirroring)".
Note of Air Play Setting
When outputting a picture in AppleTV in Air Play, the following connection method is recommended.
Indicate Control Center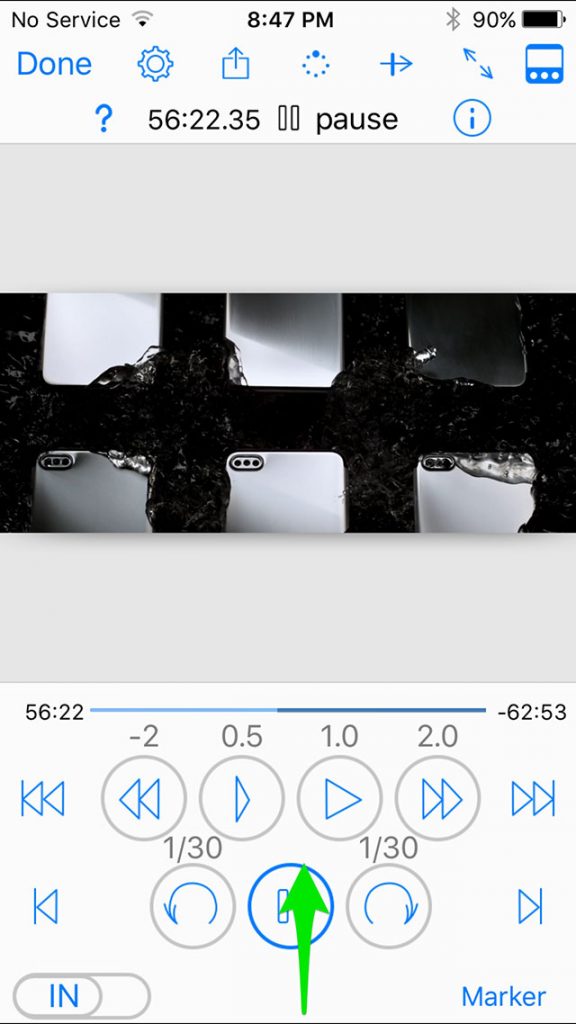 iOS9 … Turn ON Mirroring.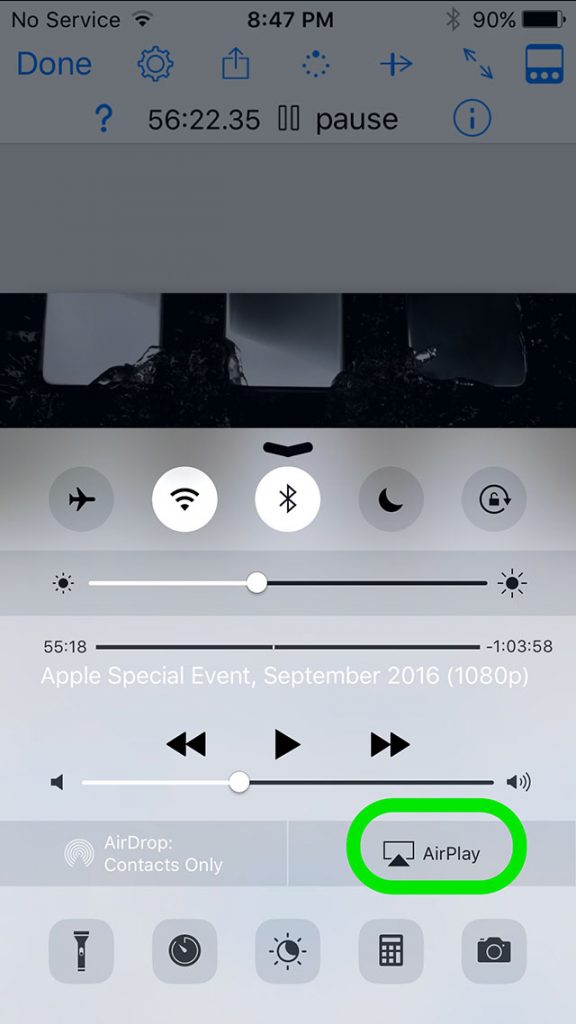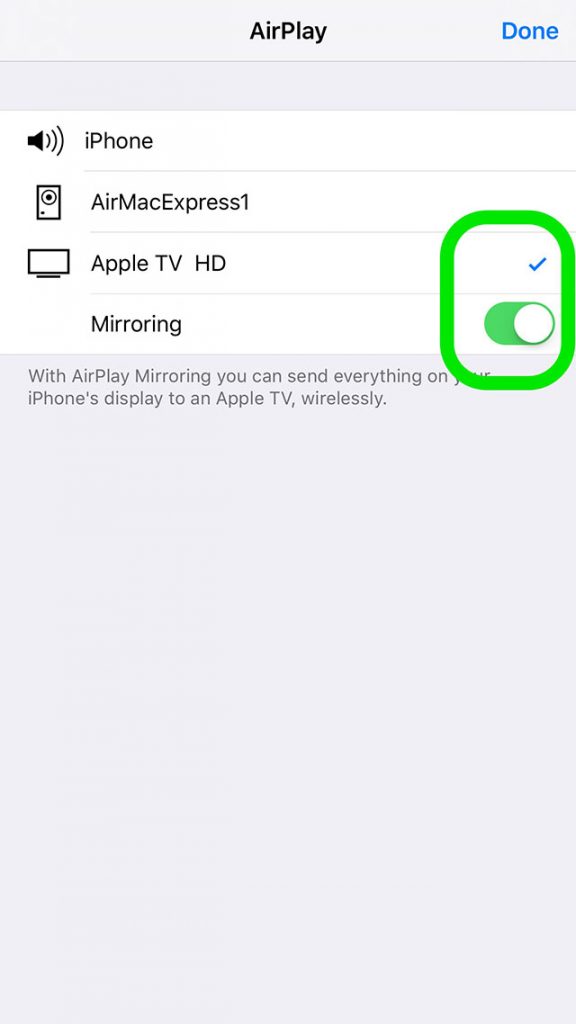 iOS10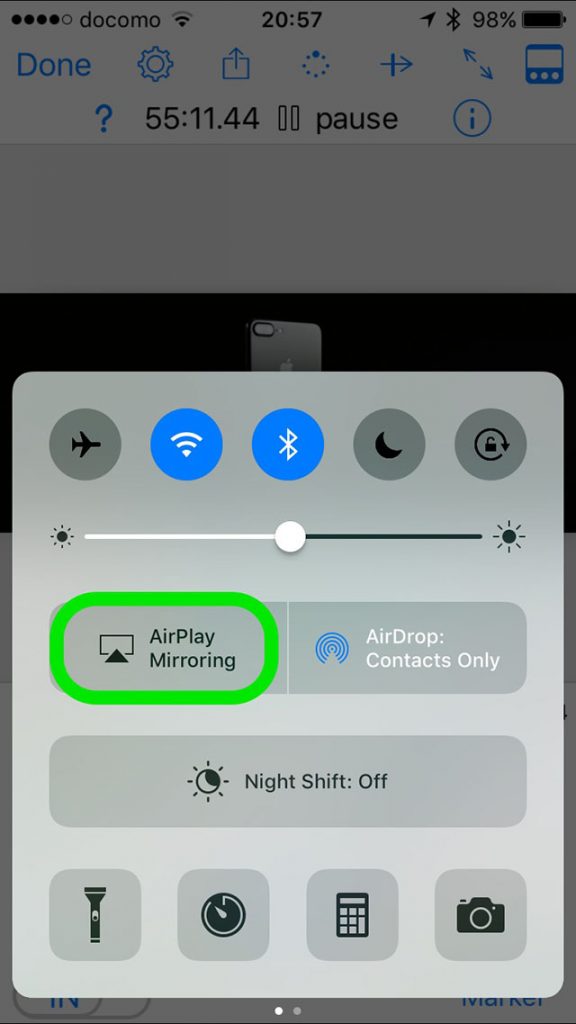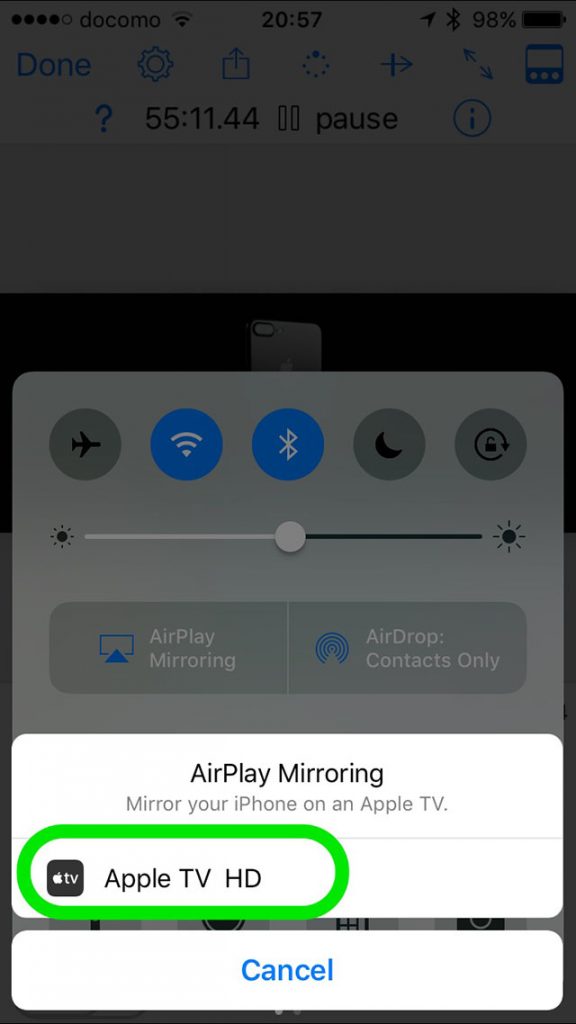 When a mirroring is connected from a control center, the operation similar to a Lightning connection mostly becomes possible.
AirPlay can also be chosen from a AirPlay icon of the player volume, but when it's connected from here, it won't be a mirroring connection. We can't recommend.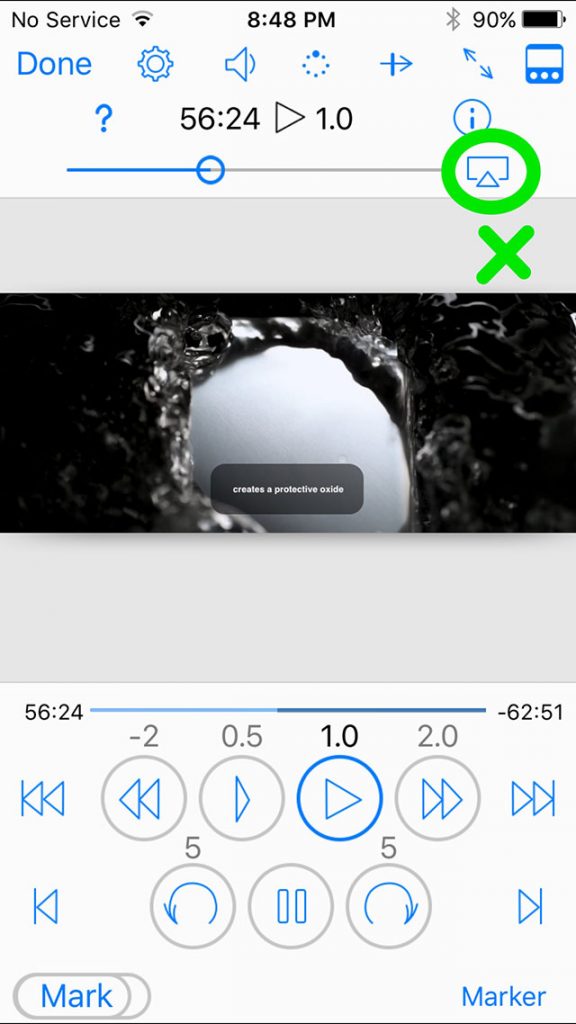 Touch The Video as your usual App for viewing videos on iPhone/iPad/iPod
Touch The Video is continuously going to be improved to have more features and better performance, and to be more user friendly application. We need and welcome your valuable feedback or feature requests. Feel free to contact us anytime from contact web page or facebook.
Please do not forget to "Like" us on facebook or evaluate us at App Store Customer Ratings or Customer Reviews.
Download and enjoy your "Touch The Video" !

View TouchTheVideo in US App Store

View TouchTheVideo Lite in US App Store
(for other countries, change store by clicking flag icon located bottom right of the next page)