Zoom In
Two finger operation on video screen (touch control area) can allow you to zoom in (by pinch-out), zoom out (by pinch-in) and move the displaying position (by 2 finger slide).
Touch Control Area (menu ON, portrait mode)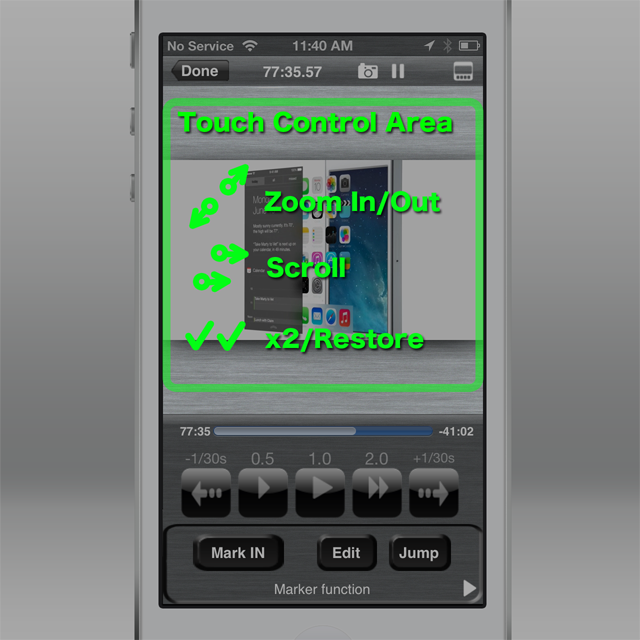 Touch Control Area (menu OFF, landscape mode)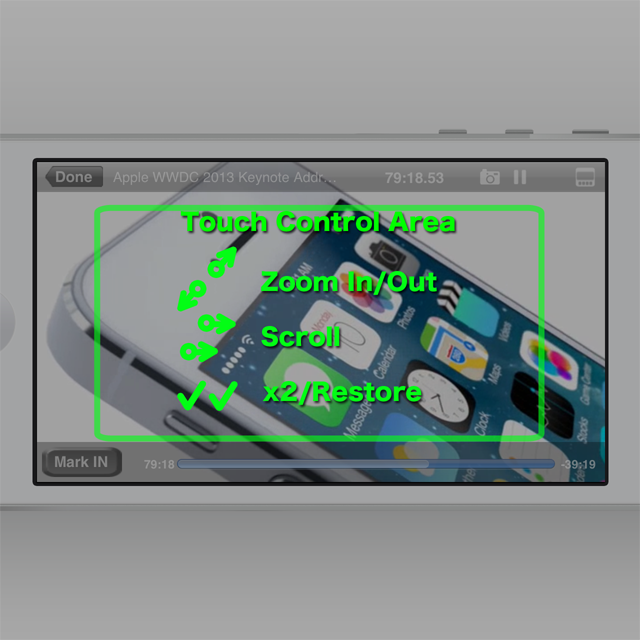 Return to original size
Tap the Touch Control Area with 2 fingers to return to the original size and position.
(When not displayed enlarged, 2 finger tap enlarges the video to 2x size.)
Frame Capture
When pausing, you will find the camera icon is shown on the upper menu.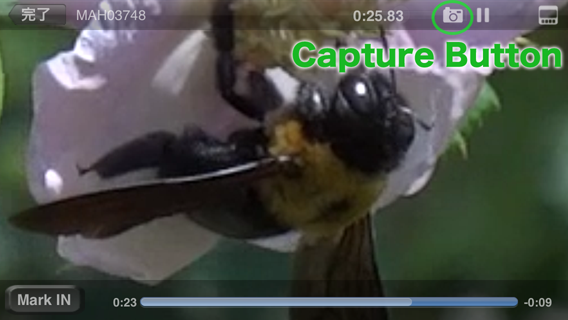 Tap the camera icon to capture the current frame and save to the Camera Roll.
When displayed enlarged, the displayed area is clipped and saved.
[Note]
This feature is not supported by iOS4.
Please make sure following setting has been set to "ON" before using this feature.
(iOS6 or later) Setting App > Privacy > Photos > T.T.Video
(iOS5 or before) Setting App > Location Services > T.T.Video(On iOS5 or before, access rights to the Camera Roll and the Location Services are not separated.)