Touch The Video new version v1.2.5 has been released today.
iOS 6.0 will be released tomorrow (9/19).
In advance of the iOS 6.0 release, Touch The Video support for specification change of iOS.
Here is what has been changed with v1.2.5.
[Support for iOS 6.0]
Before iOS 5.1, a right-to-access to the camera roll was permitted access by performing a right-to-access to "Location services".
In iOS 6.0, a right-to-access to the camera roll was changed into a right-to-access to "Photos".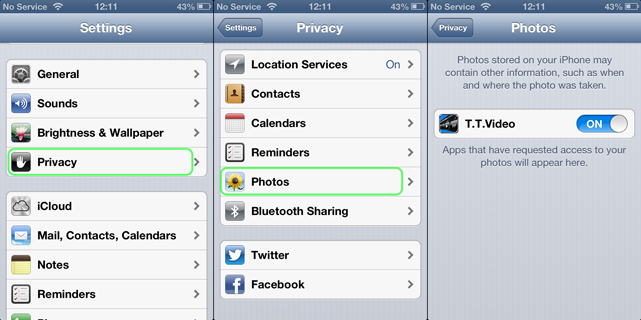 [Improvement] Support for the mirroring function
iPhone4S,iPad2,iPad 3rd has mirroring function.
However, in Touch The Video, it was the specification which cannot use a mirroring function at the time of video playback.
Then, it changed so that the contents of an "output" of an "external video output" could be changed.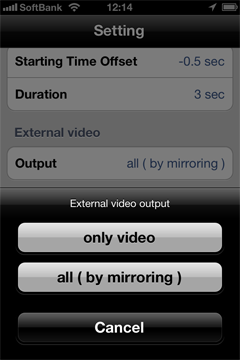 only video
Full screen playback only of the video is carried out.
A touch of the screen of iPhone will display a laser pointer.
Touch control cannot be used.
all(by mirroring)
The screen of iPhone is outputted as it is.
Touch control can be used.
Laser pointer function cannot be used.
Touch The Video as your usual App for viewing videos on iPhone/iPad/iPod
Touch The Video is continuously going to be improved to have more features and better performance, and to be more user friendly application. We need and welcome your valuable feedback or feature requests. Feel free to contact us anytime from contact web page or facebook.
Please do not forget to "Like" us on facebook or evaluate us at App Store Customer Ratings or Customer Reviews.
Download and enjoy your "Touch The Video V1.2.5" !
View in App Store