Touch The Video new version v1.3 has been released.
From this version, iOS6.0, iPhone5 and new iPod Touch(4″) are newly supported and Touch operation in full-screen mode has been improved.
Here are changes with the v1.3.
Support for 4inch screen
iPhone5/iPod touch(5th) has larger screen size with 16:9 aspect ratio.
When 16:9 content are displayed on iPhone4S, black bar appears on top and bottom of the screen, but with iPhone5, you can see the content in full screen which is 1.4x times larger than before.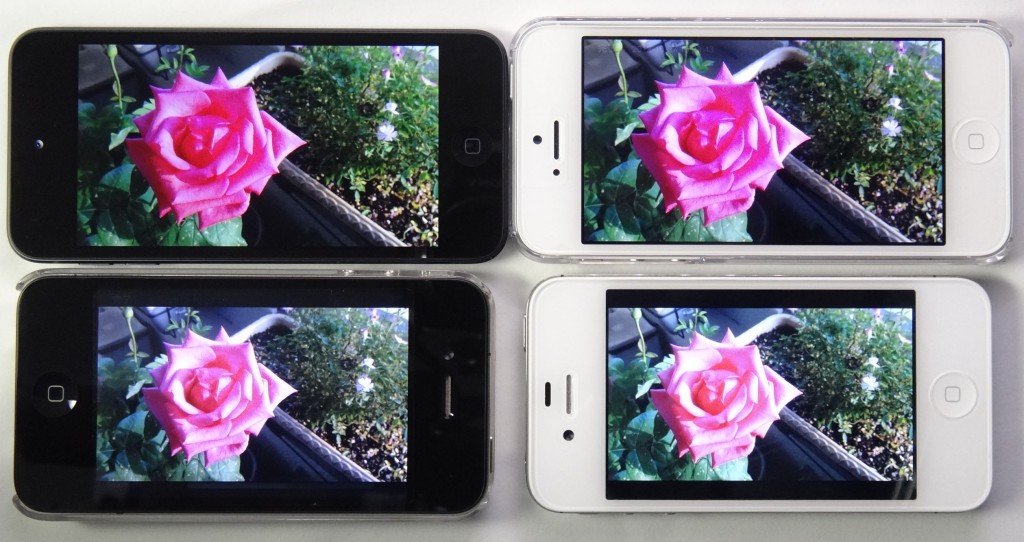 Improved operation when in menu OFF and in full screen mode.
When in landscape mode on iPhone/iPod touch,the playback control menu of previous TouchTheVideo became automatically OFF. In order to improve operation in this situation, following changes have been done. Now all the playback operations can be done even without seeing the playback control menu.
Transparent "Jump Forward" and "Jump Back" button are added.
The "Jump Back" and "Jump Forward" button support button hold operation.(* note 1) These buttons are also for frame-by-frame play back/forward when pausing.
Horizontal swipe while playback are changed to scrubbing operation (* note 1)
This change is intended for easier operation to go back and force with seeing the screen. In previous version, it was for changing playback speed, but the speed-change button becomes transparent to be same operation as when pausing.
Transparent "Slow Play" and "Fast Play" buttons are added.
These buttons have same functionality as "Slow Play" and "Fast Play" buttons in playback control menu. For normal speed playback, touch the button on the middle of the screen (iPhone/iPod touch) or touch the transparent button on iPad.
Completely no menu on the screen
Now all the control items are completely removed from the playback screen such as mark button, seek bar, volume control and so on which were lightly shown in previous version for frequent use. By touching upper/buttom area of the screen, small menu is shown. The mark button is always available, touch the left bottom corner for crucial or favorite moment.
* note1 : On iOS4.3, there may be a case it does not work properly depending on video contents.
Touch The Video as your usual App for viewing videos on iPhone/iPad/iPod
Touch The Video is continuously going to be improved to have more features and better performance, and to be more user friendly application. We need and welcome your valuable feedback or feature requests. Feel free to contact us anytime from contact web page or facebook.
Please do not forget to "Like" us on facebook or evaluate us at App Store Customer Ratings or Customer Reviews.
Download and enjoy your "Touch The Video V1.3" !
View in App Store