From ver.2.7, it became possible to combine and save multiple files without recompressing them.
(Paid version only)
Here, we explain about lossless file combining.
Condition of lossless file combining
list
File combination is done from the action menu when multiple lists are selected.
The file combination menu is displayed only in the following list.
"TouchTheVideo Documents" list
"Photos" Albums list
attribute
When multiple files are selected, menus are displayed only if the following attributes of all selected files are the same.
How to combine files
Tap the "select" mode button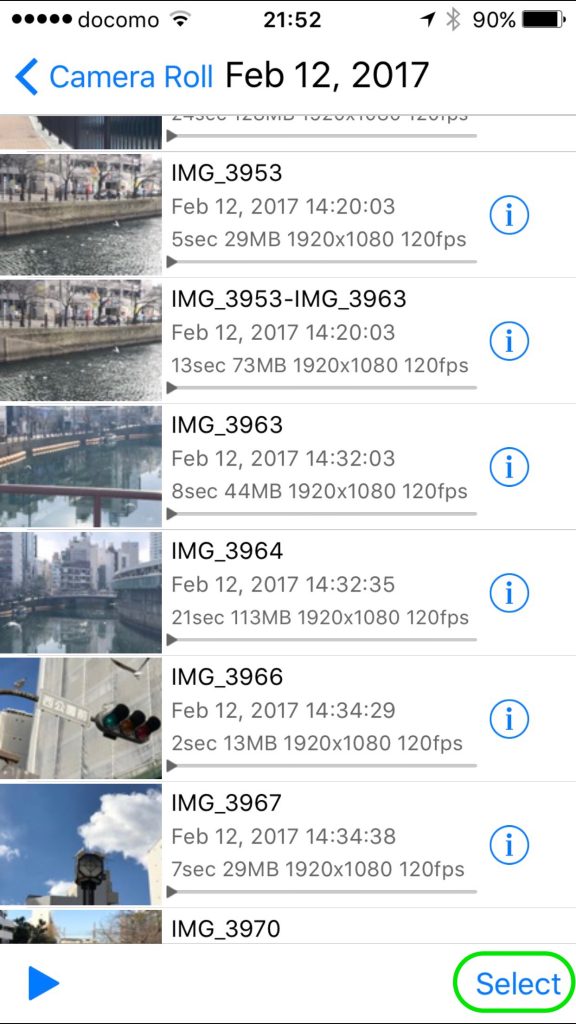 Select the file you want to combine,
(The selection order at this time is the combine order)
Tap the action button in the lower left.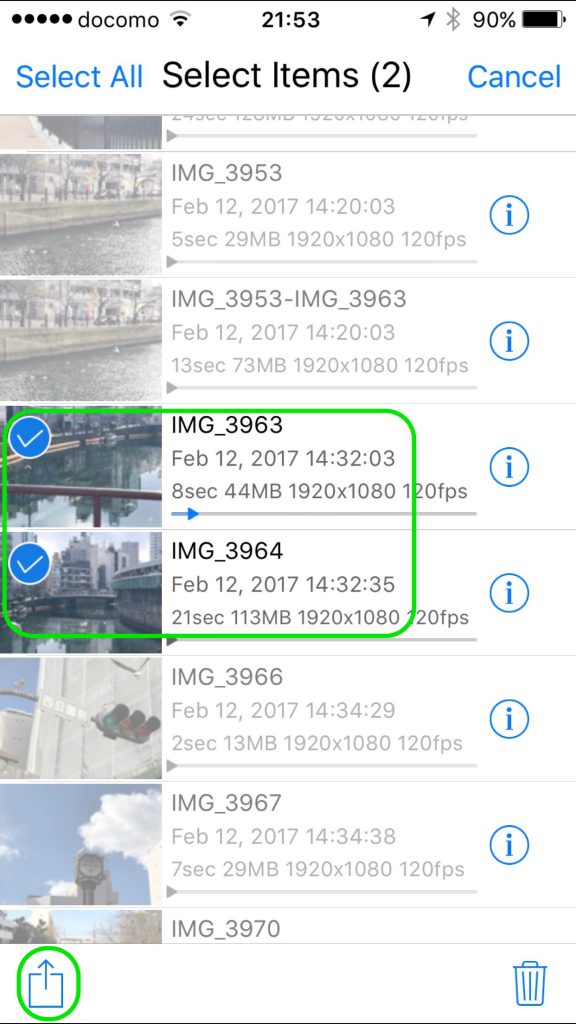 Select "Combine videos" from the action menu.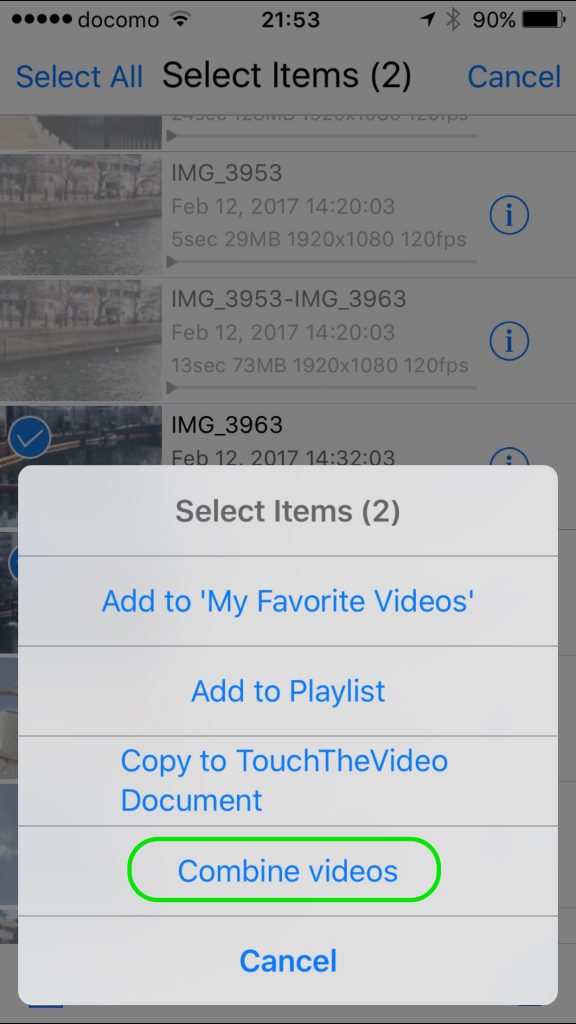 Completed screen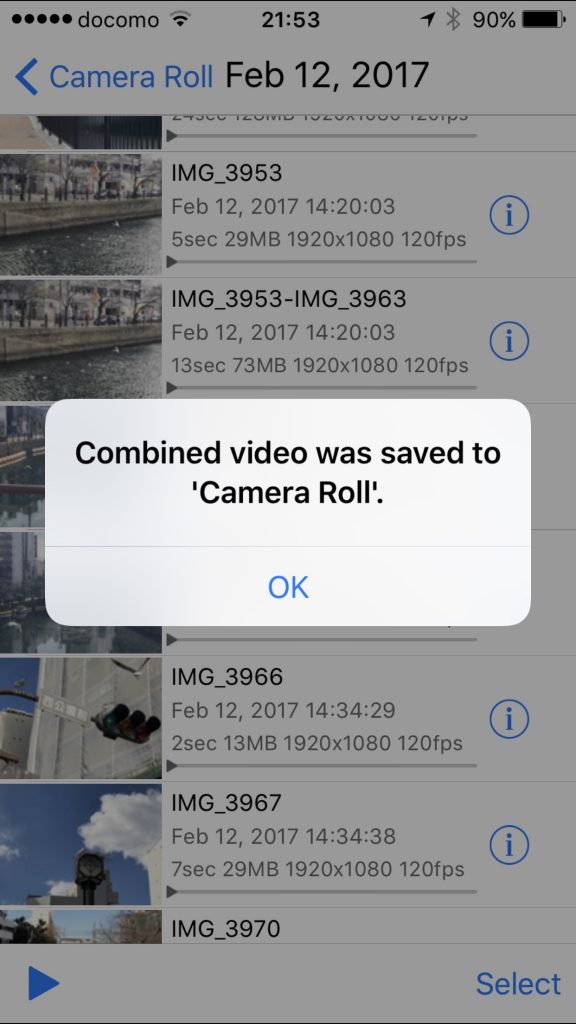 The title of the combined video will be "Title of the file selected first – Title of the last selected file".