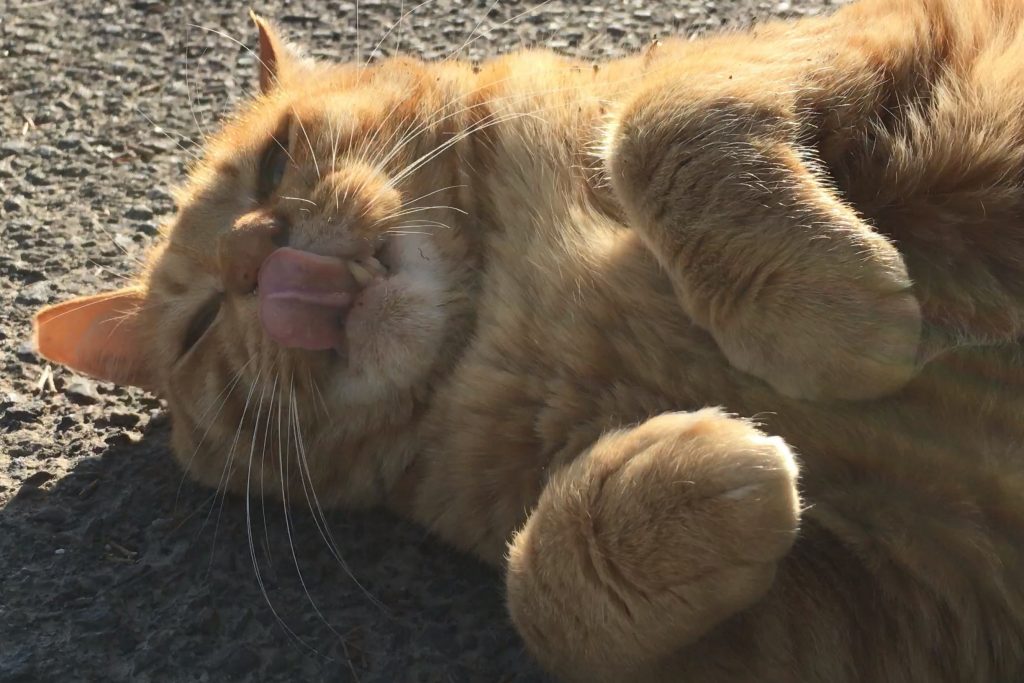 When using Touch The Video(LITE version is free), it's possible to take a high-resolution picture of 3840x2160pixel out from 4K video.
When you have iPhone SE, iPhone6s, iPhone6s Plus or iPad Pro 9.7, 4K photo should be tried using free Touch The Video LITE.
Even if you have iPhone besides that, when post to SNS, it's useful sufficiently.
Situations
Use 1 scene in the video as a picture.
Catch a moment of a sports movement.
Take a picture of the best shot of a pet.
Take fireworks, but a shutter chance is difficult.
The way to grab an image from a video is very convenient at those times.
Sample
Dragonfly
original video(720×1280/120fps)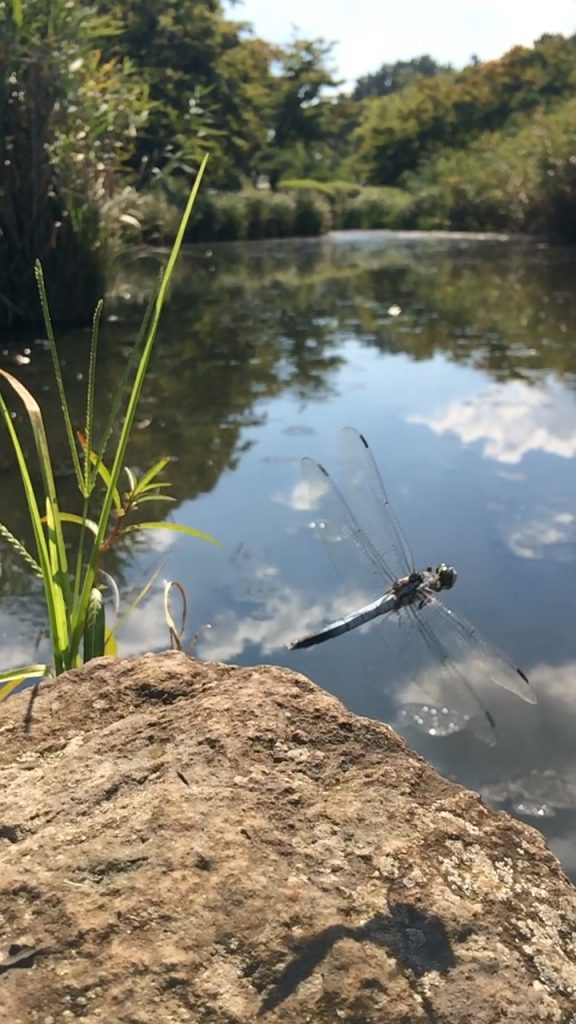 grabbed photo(720×1280/no trimming)
The landscape of the window
original video(2160×3840/30fps)
(tips)When a video is taken by iPhone in portrait mode, the rolling shutter distortion can be avoided.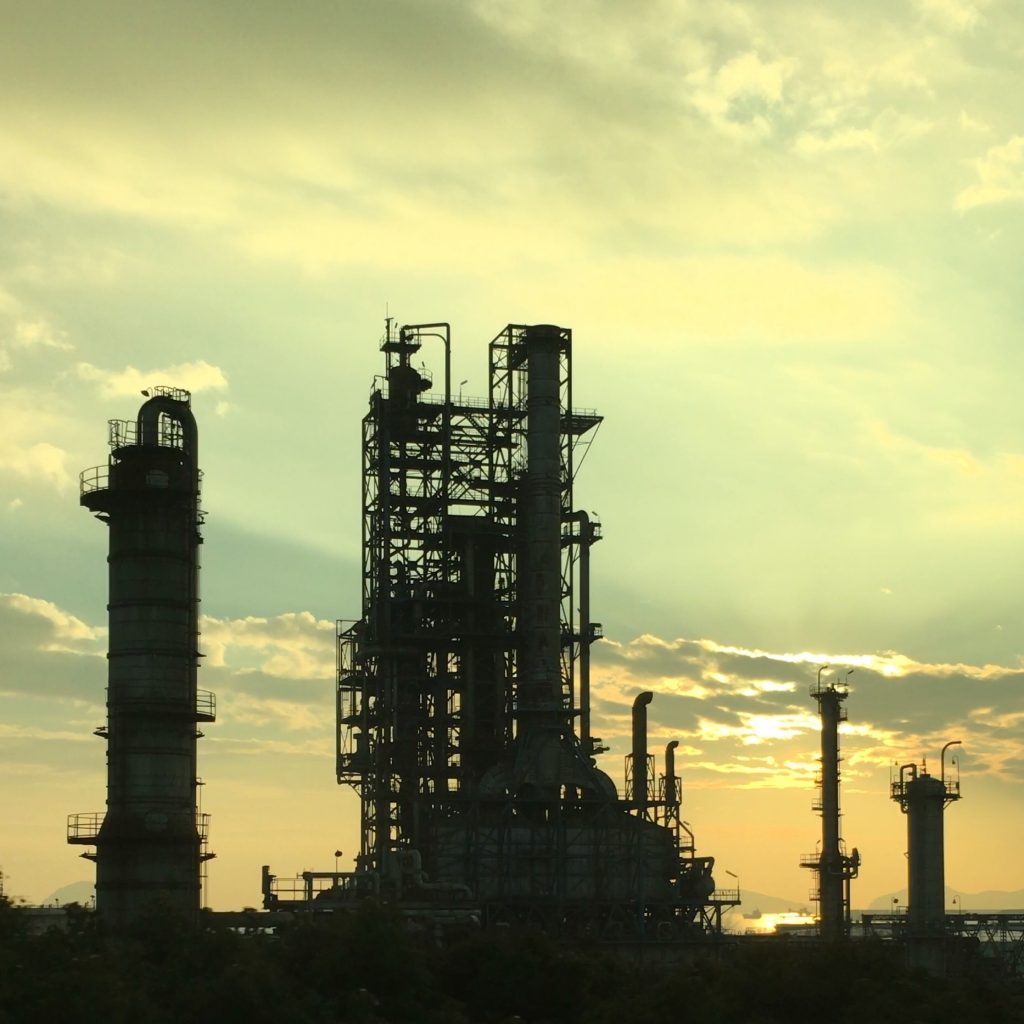 grabbed photo(1865×1864/1:1trimming)
This is also the landscape of the moment. Isn't it impossible to take a picture?
FireWorks
original video(1920×1080 > Time was long, so it changed to 10X.)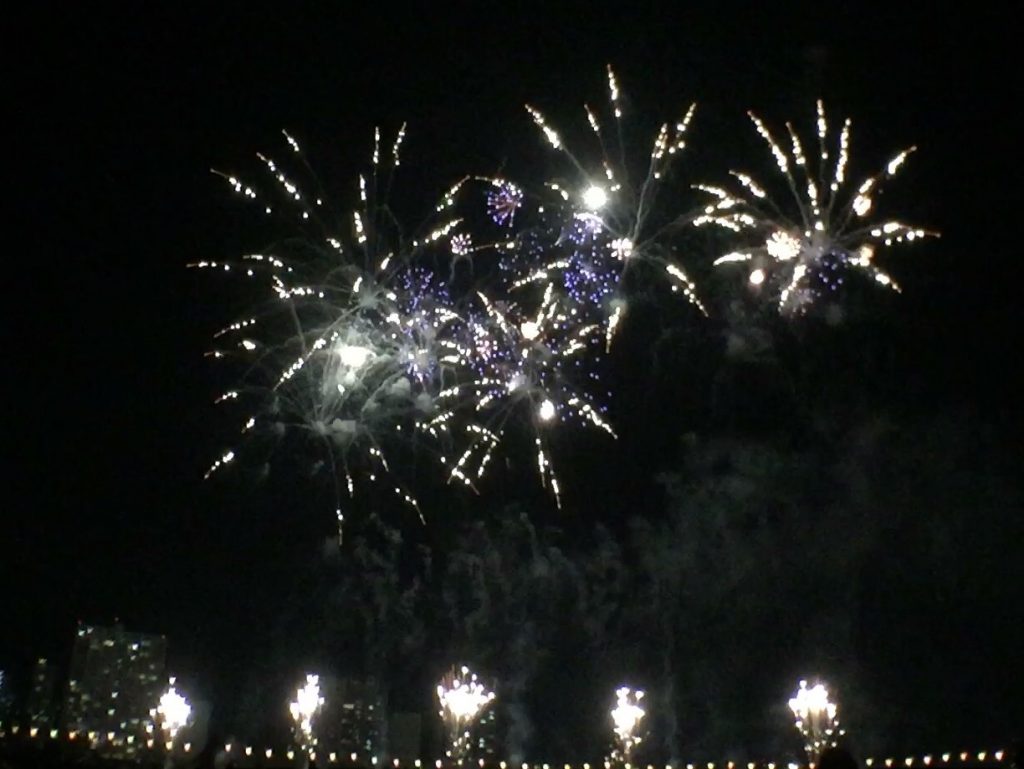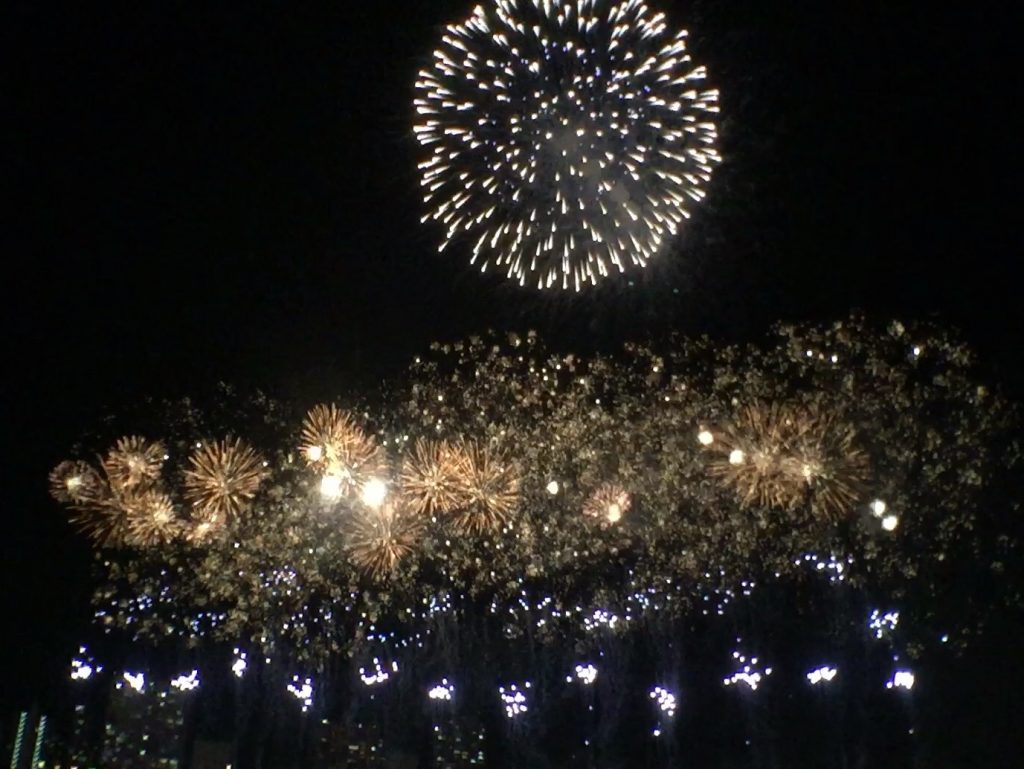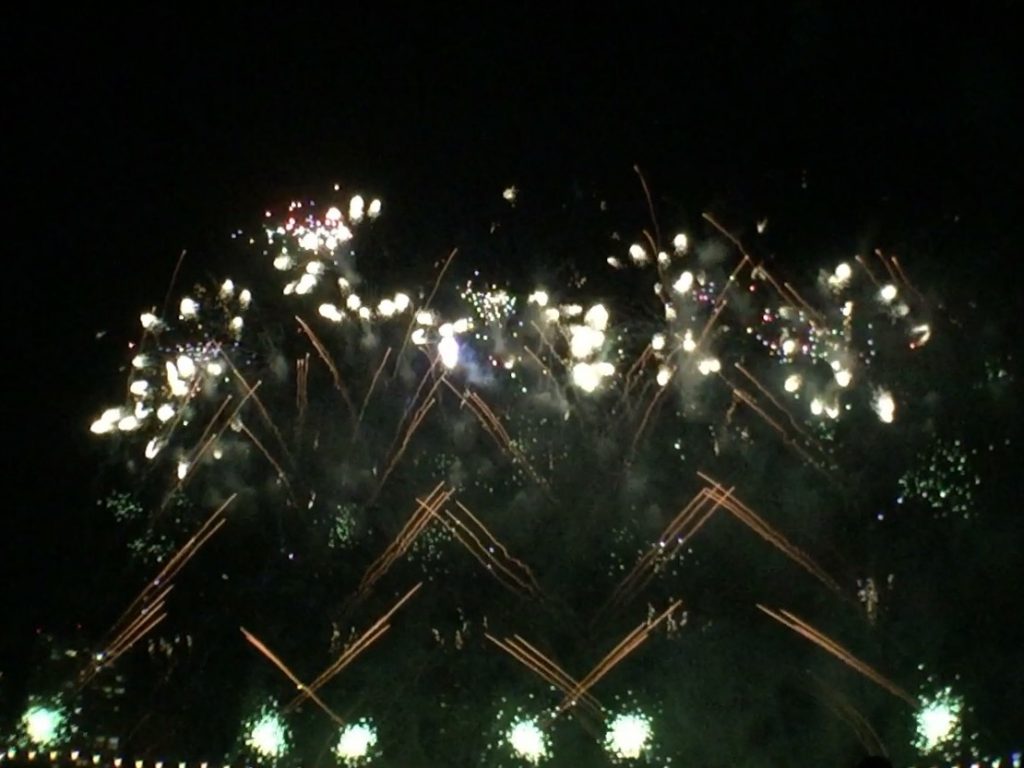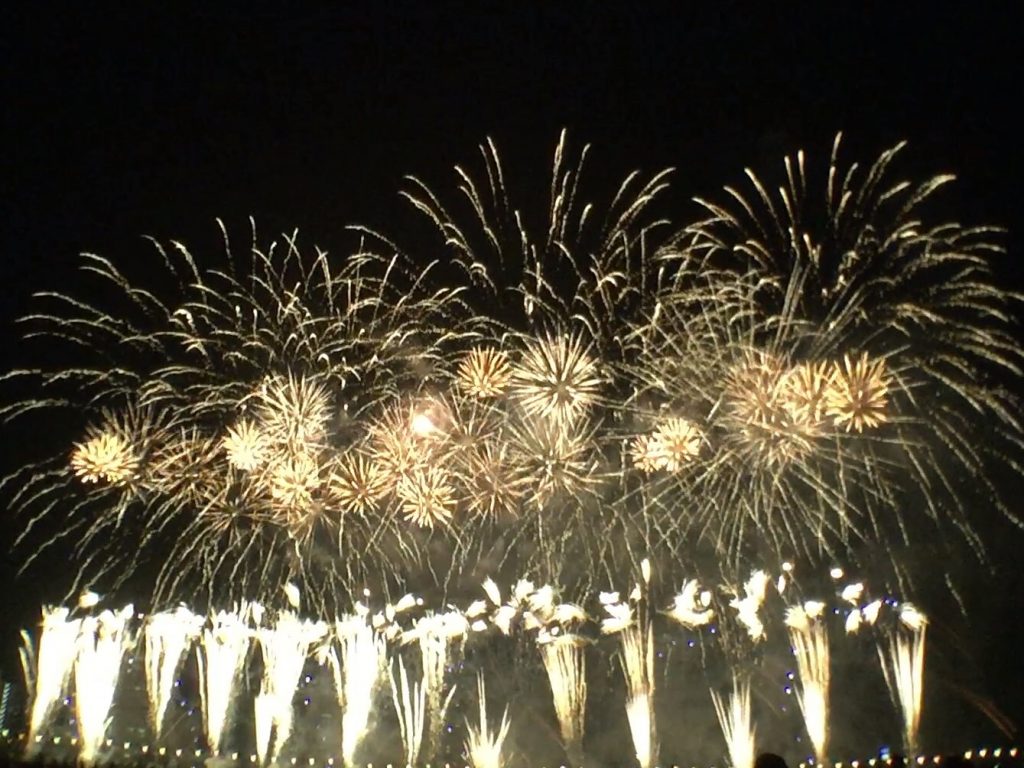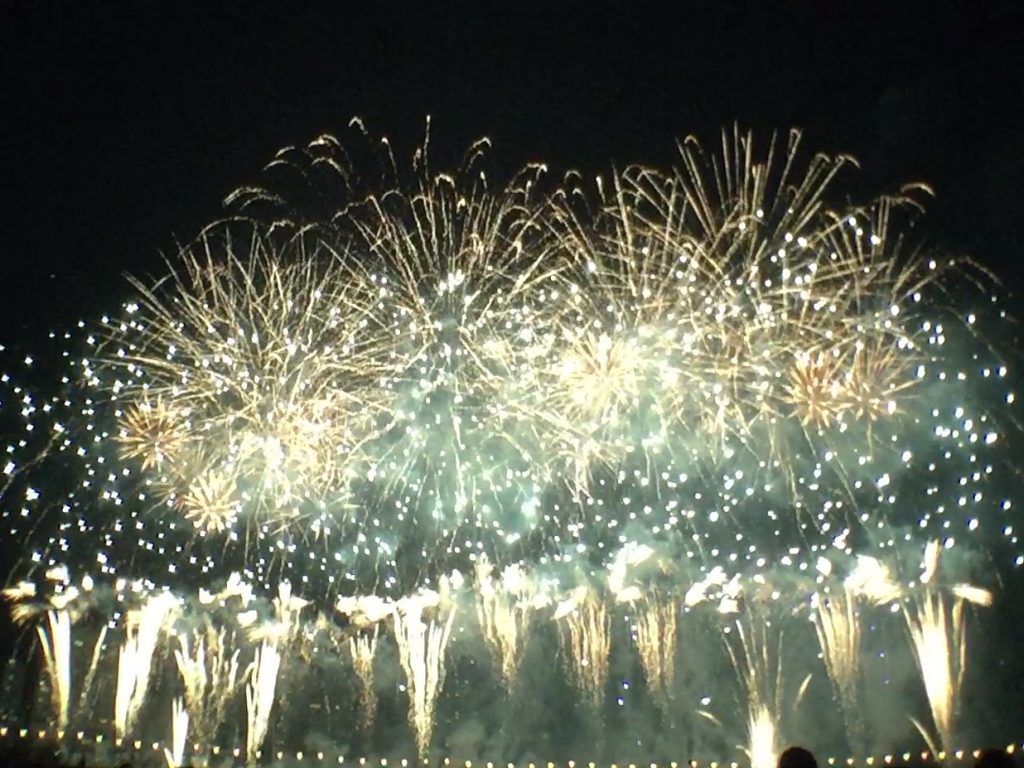 grabbed photo(4:3trimming)
This way can take favorite pictures.
Recording video with the iPhone Camera
Camera settings
Open "Settings" app and go to "Photos & Camera".
Select "Recording Video" or "Recording Slo-mo".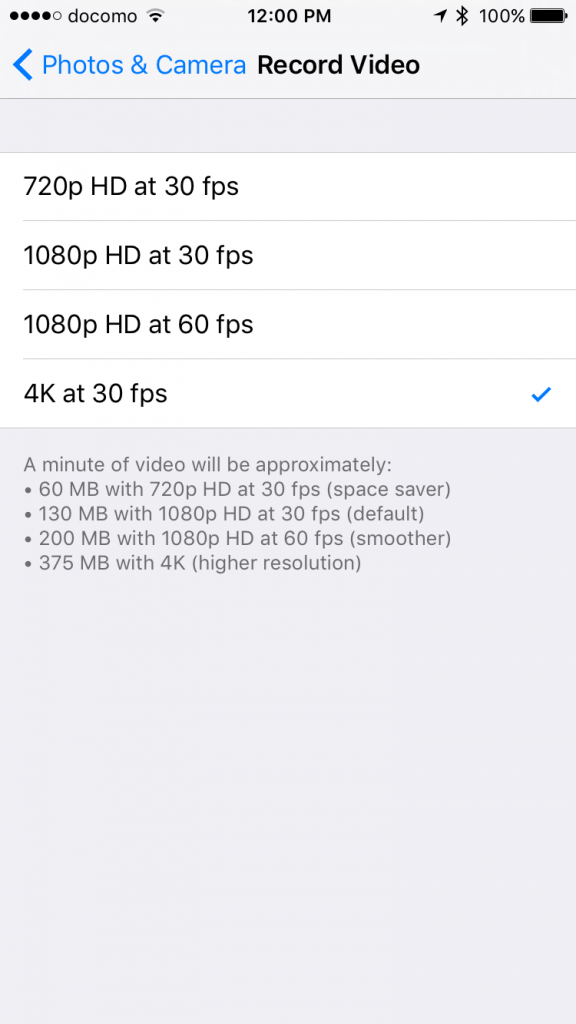 (iPhone 6s/iOS9.3)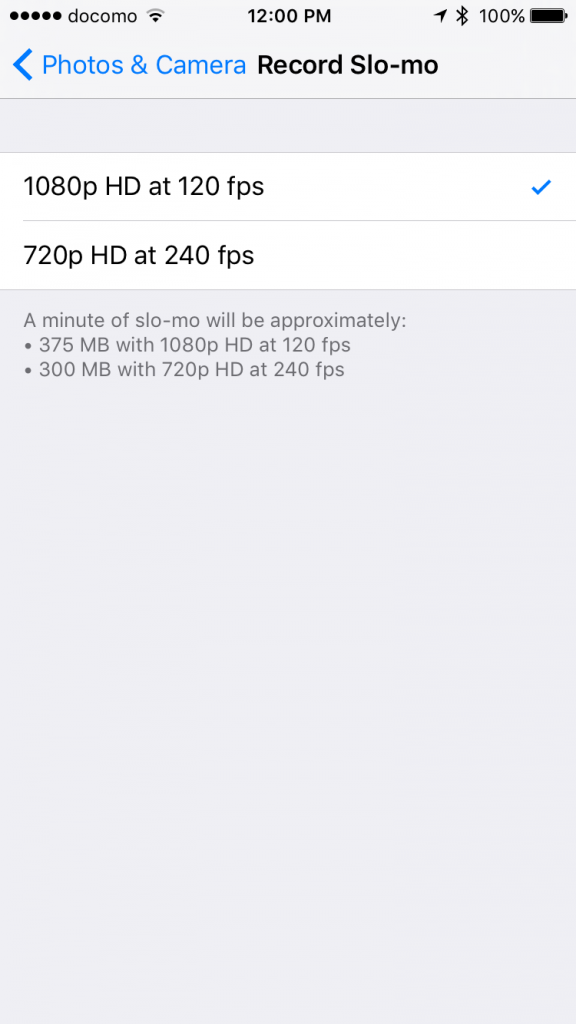 (iPhone 6s/iOS9.3)
When wanting a high-resolution picture, it's made the setting with the higher resolution. The case when a subject is quick at a movement chooses setting of a high frame rate.
Shooting
Please shoot video by "VIDEO" or a "SLO-MO" mode with standard "Camera" app.
A video of the material used by the following explanation.
Serch for a decisive moment by Touch The Video LITE.
Download
Download free "Touch The Video LITE" in US App Store
(for other countries, change store by clicking flag icon located bottom right of the next page)

Start "Touch The Video LITE"
Select "Contents" tag > "Photos" Albums > "Camera Roll".
When a folder dated is chosen, there is the video during it.
Tap and play the video.
If it starts, please pause video immediately.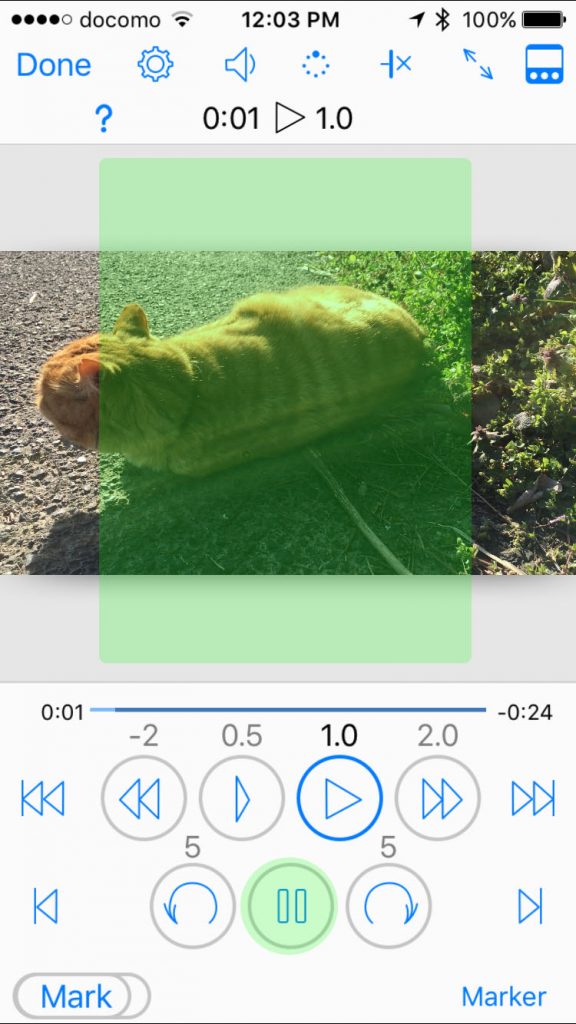 Pause button(Even if the screen center is tapped, it pause.)
Replay mode
Tap the 3rd icon from the top right, open "End Playing" setting.
Select "Replay" mode.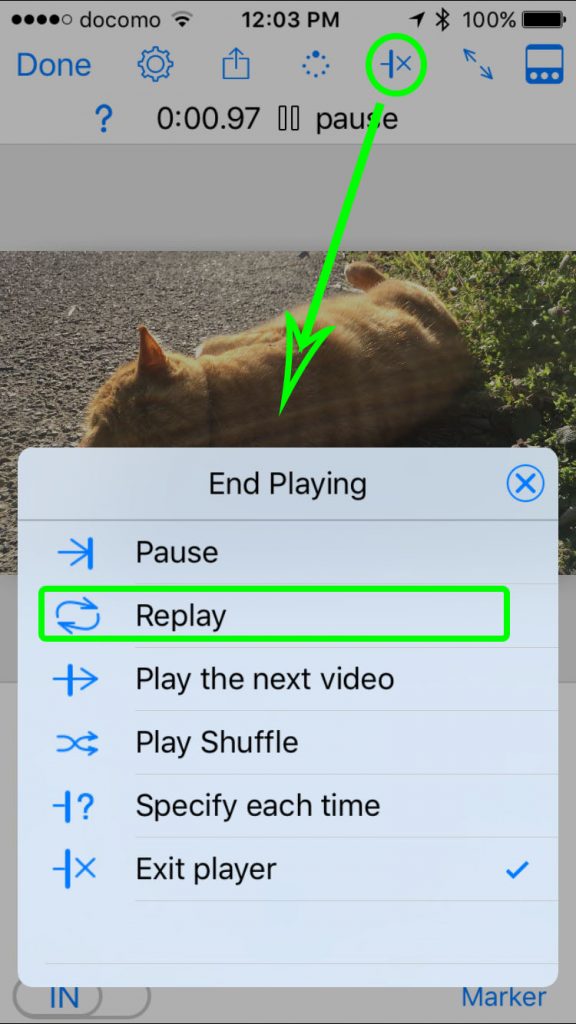 "End Playing" setting
Rough search
Look for a rough frame by "Normal Play" and"Slow Play" first.
When time is long, the time bar is also convenient.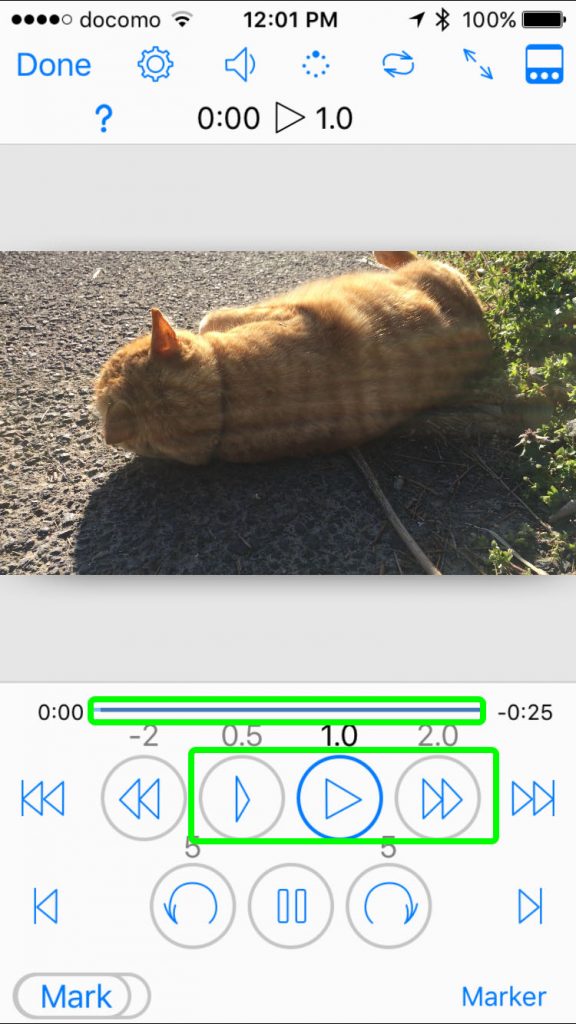 Play Button and Time bar
If a rough place is found, pause once.
Frame serch
Look for the most suitable frame by a single frame-by-frame advance function.
While pausing,frame-by-frame advance by skip button.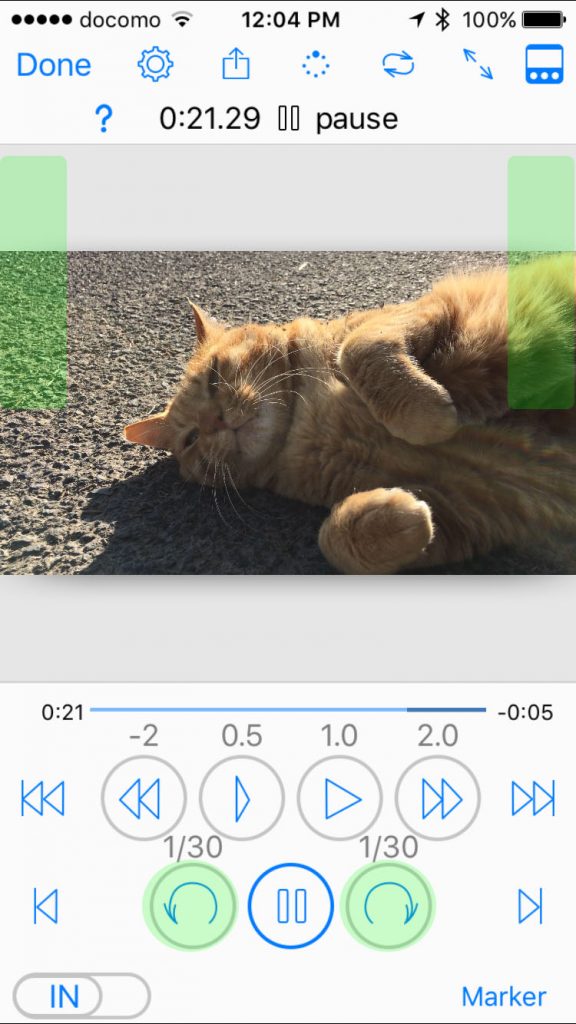 Skip Button(It's also for the upper part in both sides of a screen.)
To swipe at the screen center can also search for the frame unit.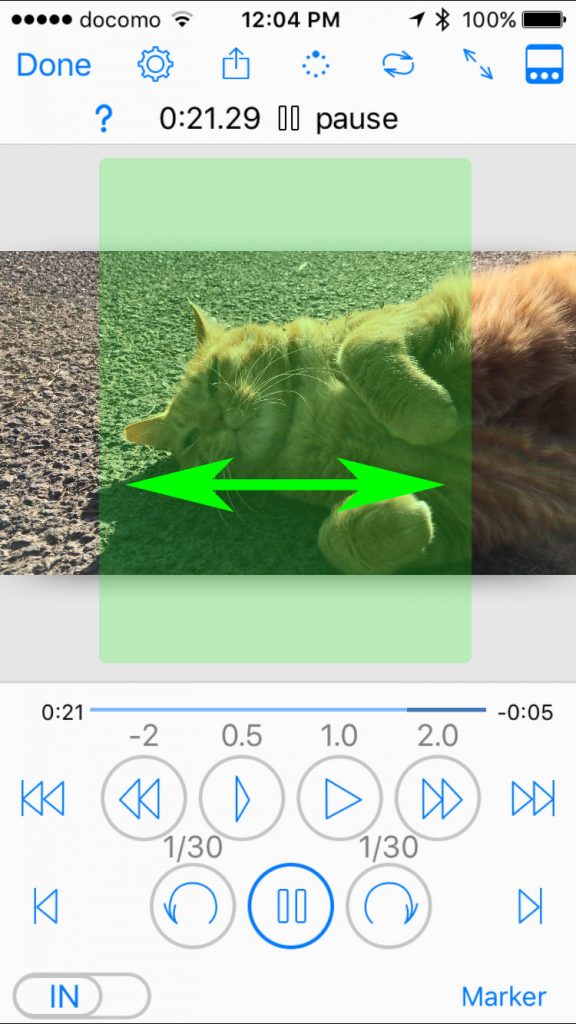 center swipe (scrubbing)
Save to CameraRoll
If the most suitable frame is decided, save to Camera Roll from an export button of the screen upper part.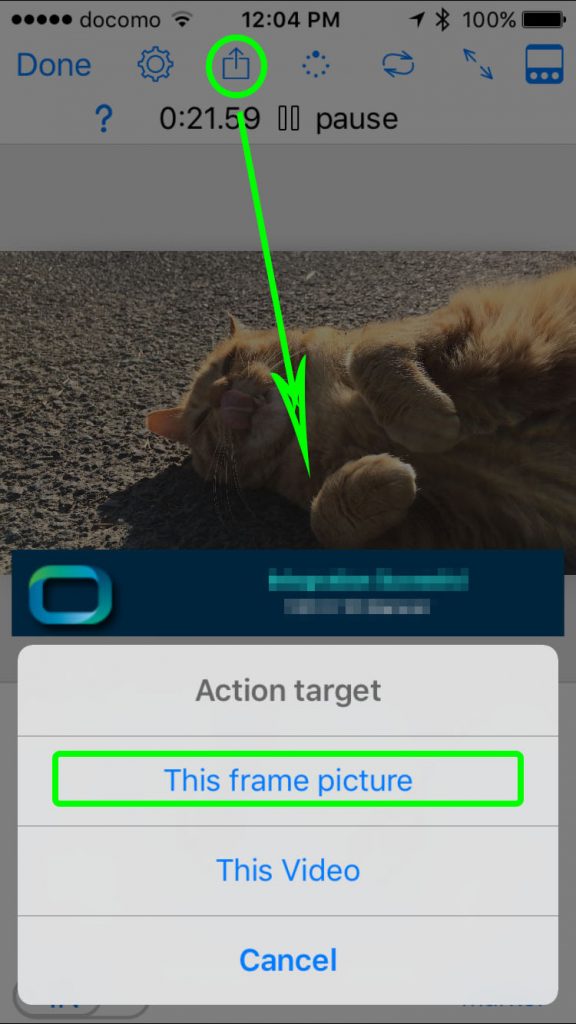 export button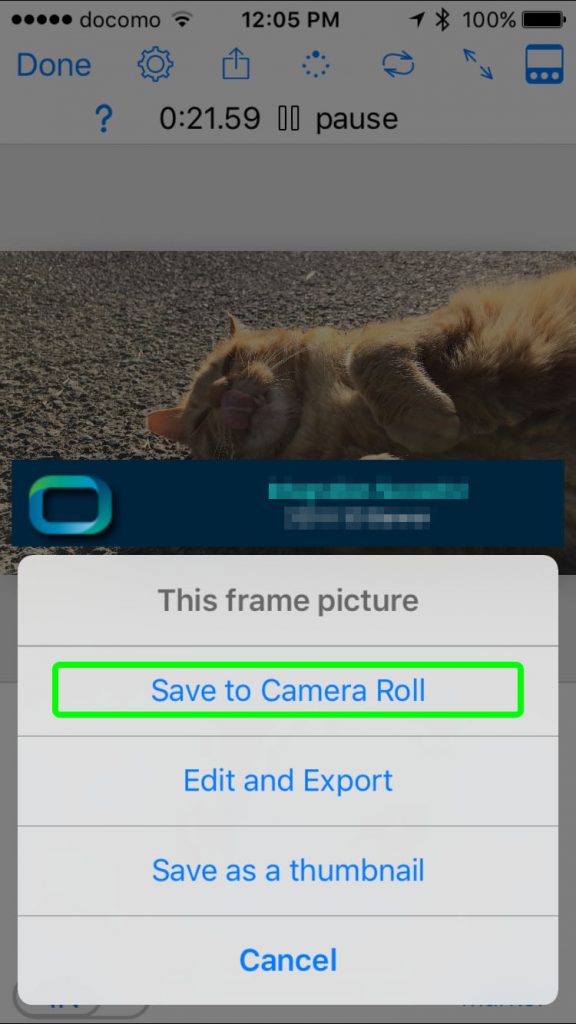 Save to Camera Roll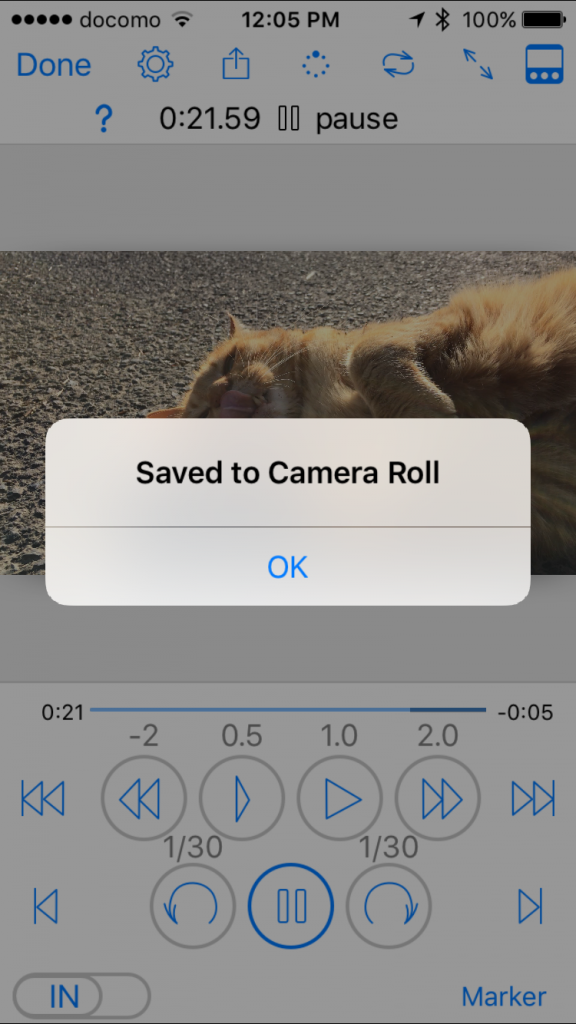 It's saved to Camera Roll of the standard "Photos" application.
The resolution is high, so even if I trim, and it expands, one by one of the hair are expressed clearly.
Specification of "Save to Camera Roll"
The resolution of the video is saved just as it is.(4Kvideo=3840x2160pixel)
The file format is jpeg.
The recording time of the video is added as Exif information.
Touch The Video as your usual App for viewing videos on iPhone/iPad/iPod
Touch The Video is a video player which allows you to easily handle videos with intuitive touch based operations. We especially dedicated to enrich its usability to be your usual video player though having a lot of high-end features such as variable speed play, zoom play, marking, A-B repeat play and more.

View TouchTheVideo in US App Store

View TouchTheVideo Lite in US App Store
(for other countries, change store by clicking flag icon located bottom right of the next page)