Touch The Video new version v2.3 has been just released in the App Store.
Support for Apple Watch
When playing the video by TouchTheVideo, the following control is possible.
When TouchTheVideo on the iPhone side is made a marker list display mode,
Skip buttons changes to marker change buttons.
Color setting
The color can be changed from "Apple Watch" of iPhone.
"Apple Watch">"My Watch"Tagブ>"TouchTheVideo">"SETTING">"Color"
The color is the seven colors." Auto" is synchronous with the color setting of TouchTheVideo of iPhone.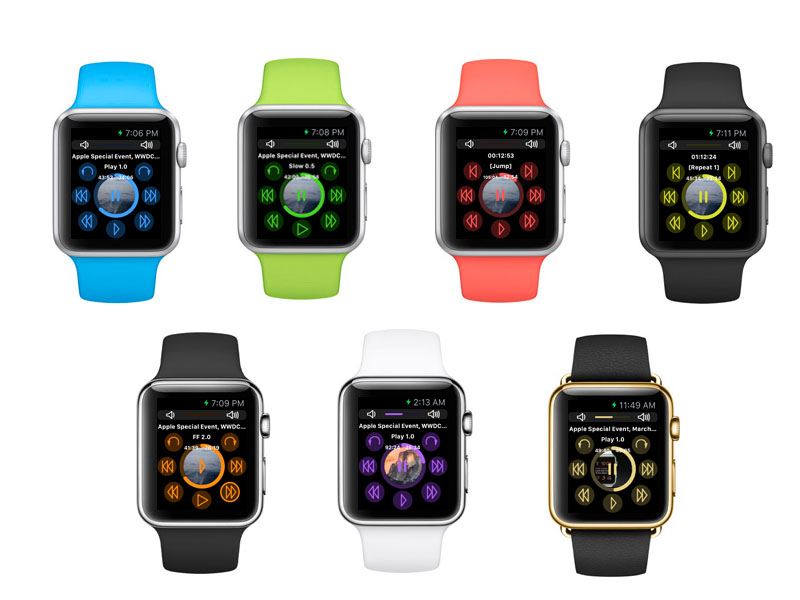 LITE edition is also renewed in the latest edition. It also supports to Apple Watch.
Additionally an update of a pay edition is also reflected in Lite edition.Please try LITE edition.
Touch The Video as your usual App for viewing videos on iPhone/iPad/iPod
Touch The Video is continuously going to be improved to have more features and better performance, and to be more user friendly application. We need and welcome your valuable feedback or feature requests. Feel free to contact us anytime from contact web page or Facebook.
Please do not forget to "Like" us on Facebook or evaluate us at App Store Customer Ratings or Customer Reviews.
Download and enjoy your "Touch The Video" !

View TouchTheVideo in US App Store

View TouchTheVideo Lite in US App Store
(for other countries, change store by clicking flag icon located bottom right of the next page)